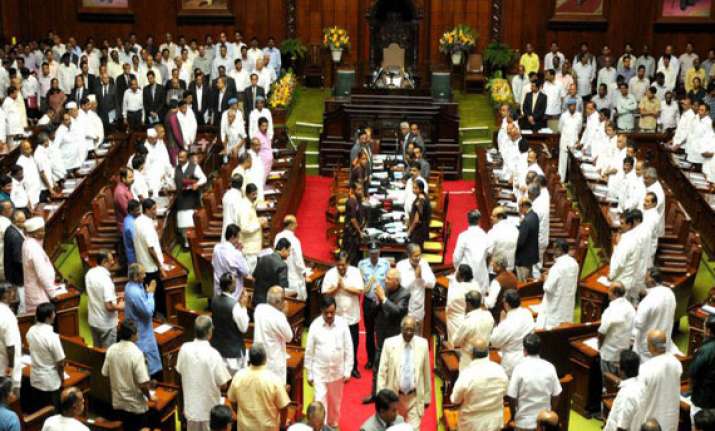 Bangalore: The Karnataka Assembly yesterday witnessed the amusing spectacle of Congress and BJP members verbally sparring over milk and tea after a ruling party MLAs called Siddaramaiah's "doodhwala" government much better than Narendra Modi's "chaiwala" government.
"Siddaramaiah's doodhwala government is much better than Narendra Modi's chaiwala government. It has performed better by collecting more tax than the chaiwala government in Gujarat," Basavaraj Rayaraddi said during the debate on the budget.    
He said Siddaramaiah's dhoodhwala government has kept the state borrowings under check unlike Modi's chaiwala government.     
The remarks triggered noisy scenes as BJP members rose in protest, leading to heated arguments between the opposition and treasury benches.
BJP members countered by claiming that the Gujarat model is the best for states in India.
Speaker Kagodu Thimmappa intervened and directed members to stick to the debate on the budget instead of digressing from it.     
Rayaraddi was referring to the flavoured milk scheme introduced by Congress government for school children while the chaiwala remark was a reference to Modi's humble origins as a tea seller.