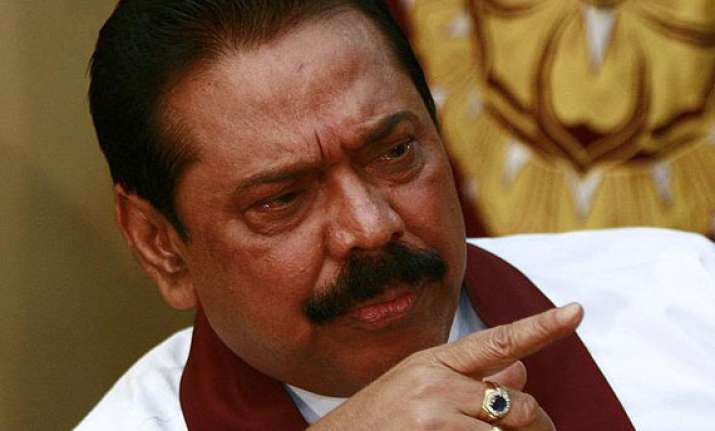 Chennai: Opposing invitation to Sri Lankan President Mahinda Rajapaksa for Narendra Modi's swearing-in as Prime Minister, BJP ally MDMK today announced a black flag demonstration against the head of the island republic in Delhi on May 26.
MDMK chief Vaiko compared his situation to that of the anti-Hindi agitation launched by DMK under its founder, late C N Annadurai, in 1965, saying the Dravidian veteran had only opposed imposing of Hindi and not the Indian republic.  
"Similarly, while extending greetings to Narendra Modi for his thumping win and expressing my happiness over the same, I oppose the participation of Rajapaksa who is involved in Tamil genocide. Since its our duty to register our opposition, MDMK under my leadership will hold a black flag demonstration," against Rajapaksa in Delhi, he said in a statement here.
The protest, which was in line with Vaiko's earlier announcement of opposing any India visit of the Lankan President following his last year's travel to Sanchi, will be held at Jantar Mantar at 11 AM, he said.