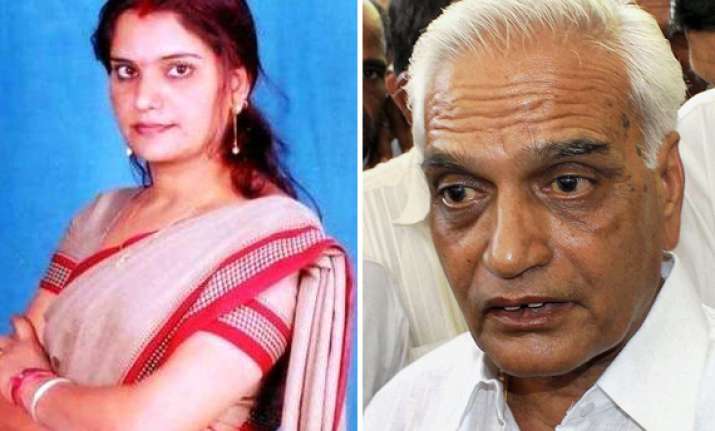 Jodhpur, Dec 3: Sacked Rajasthan Minister Mahipal Maderna and Parasram Bishnoi, brother of a ruling Congress MLA, arrested in the Bhanwari Devi abduction case, were remanded today in CBI custody till December nine. 

The two were arrested by the CBI yesterday and were produced before Magistrate Jagdish Jyani of the CBI court who sent them to the agency custody.

Maderna, who represents Osian Assembly constituency, was sacked from the Cabinet on October 16 by Chief Minister Ashok Gehlot after his name cropped up in the case. 

Bishnoi is the brother of ruling Congress party MLA Malkhan Singh who has also been interrogated by the CBI.  The arrests had come after the agency filed its first charge sheet in the case yesterday.

Nurse-midwife Bhanwari Devi went missing on September one.

Bhanwari's husband Amar Chand had alleged she was kidnapped at the behest of Maderna who had denied the charge.