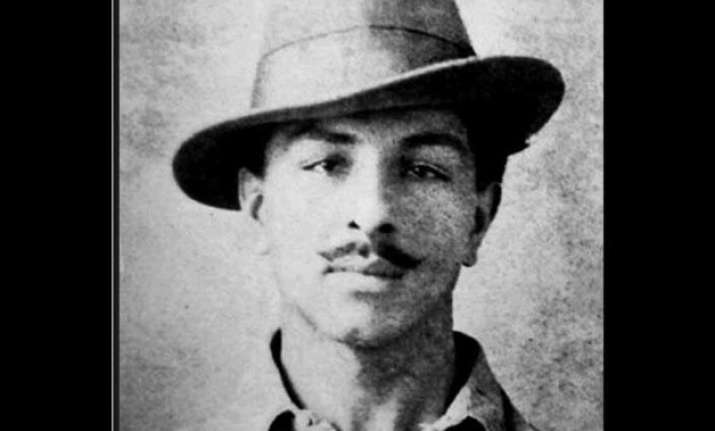 Bhagat Singhs's role as freedom fighter must be acknowledged in the history books of Pakistan, concluded a convention organized by Punjab Lok Rahs in Farid Town on the eve of the revolutionary's death anniversary on Sunday.
The convention also passed a resolution urging the Punjab government to build a monument at Shadman Chowk to pay a tribute to the revolutionary.
More than five dozen students from various institutions, theatre volunteers and cultural activists took part in the dialogue, facilitated by Lakht Pasha, Punjabi playwright, critic and political activist.
"Punjabi youth are less familiar with the struggle of Bhagat even though he was born in Bunga village, Jaranwala tehsil, Fasalabad," said Mamona Amjad, an important participant at the gathering.
 "Our history books are silent on this subject and he was mostly dubbed as Sikh hero of India in our state-oriented syllabus," she added.
Another participant, 24 year old Abdul Muqadam told the audience that he did not hear Bhagat Singh's name in his whole life and added "This is the first time I am being introduced to the great revolutionary and I feel that I have missed this important chapter of our history."
Comparing Bhagat Singh with Che Guevara, Samina from Chak 87/6-R said such charismatic characters were buried under the shade of communal history.
Lakht Pasha emphasised Bhagat was called a Shaheed (martyr) not only in India but also in Pakistan because his struggle was not for any personal benefit but for uplift of the downtrodden.
The participants stressed Bhagat's role as freedom fighter must be acknowledged in history books.