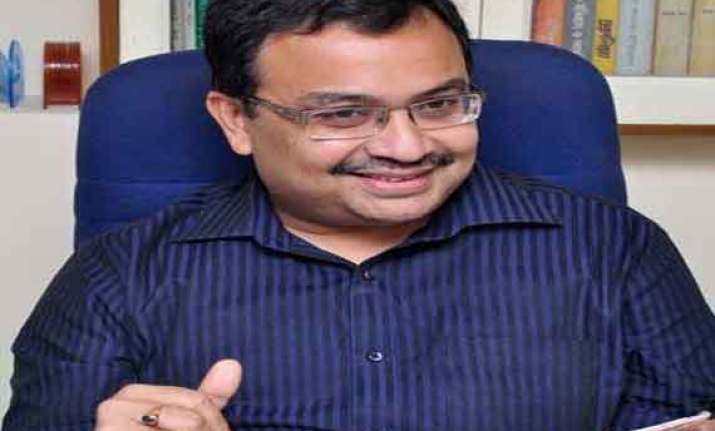 Kolkata: The West Bengal police on Wednesday refused to take cognisance of video footage in which arrested Trinamool Congress MP Kunal Ghosh has named several people with "links" to the Saradha scam and who could help in the investigation.
The police are planning to jointly interrogate Ghosh, arrested Saturday, and scam kingpin and Saradha promoter Sudipta Sen, also behind bars.
"The investigations are not dependent on what an accused person is saying," Arnab Ghosh, Deputy Commissioner (Detective Department), Bidhannagar City Police, told mediapersons here.
Ghosh, allegedly involved in the scam, after his arrest Saturday used a social networking site to name 12 people who could help investigators in unravelling the truth behind the biggest financial scam to hit the state.
Later, appearing on a video telecast by a Bengali TV news channel 24 Ghanta Tuesday, Ghosh again reiterated his claims made on the site and gave details about Saradha's connection with those named by him as he explained how they could help in the scam probe.
The officer said the police were investigating as to who posted the comments on Ghosh's social networking profile when the MP is in police custody.
The officer also said Ghosh, who headed the Saradha media arm, played an important role in the company's policy making.
With cases relating to the scam filed across West Bengal, officers from other parts of the state, including the city police, were also interrogating him.