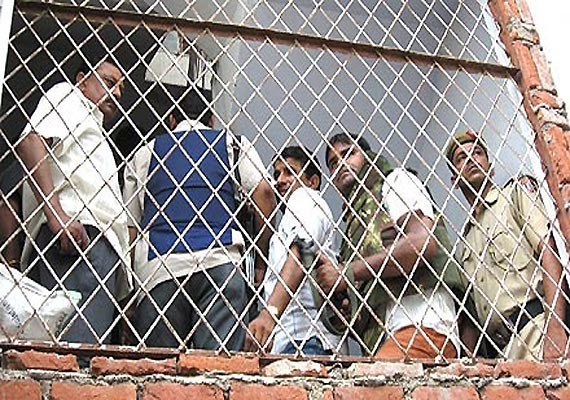 New Delhi, Jul 25: The lone suspected Indian Mujahideen operative Shahzad Ahmad was today convicted in the 2008 Batla House encounter case by a Delhi court for murdering a police inspector and assaulting other officers.
The court will pronounce its order on sentence on Monday.
"He (Shahzad) is held guilty of attempting to cause death of Head Constables Balwant Singh and Rajbir Singh and causing death of Inspector M C Sharma by firing on them," Additional Sessions Judge Rajender Kumar Shastri said.
"He is also found guilty of assaulting police officers and obstructing them from doing their duty," he said.
"Come for order on sentence on Monday (July 29)," the judge said after convicting him.