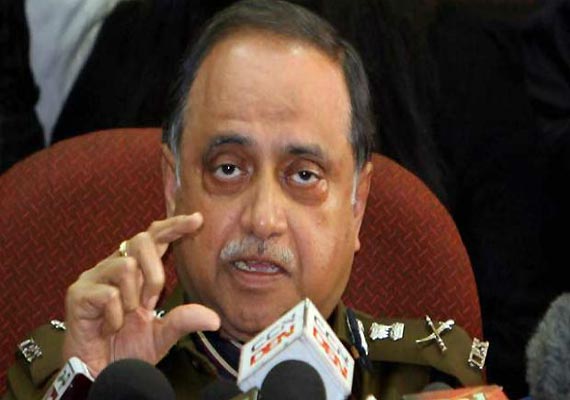 New Delhi, Jul 26: Delhi Police today said it was not shying away from any inquiry into the Batla encounter case as it felt it had acted for the betterment of the country. 
"The government can get any number of inquiries it wants to be done in this case, we have no objections. There have been inquiries by NHRC, trial court, high court and the Supreme Court already," Delhi Police Commissioner Neeraj Kumar told reporters here.
"Anybody, who wants to get any other enquiry, he can get it done. We are true, whatever we have done was in good faith, it was done for the betterment of the country and the city.  "We are not shying away from any inquiry," he said.  
The police chief was asked to comment over Congress General Secretary Digvijay Singh's demand for a judicial enquiry in the Batla House encounter case.  
A Delhi court yesterday convicted suspected Indian Mujahideen terrorist Shahzad Ahmad for murdering police inspector M C Sharma in the 2008 Batla House encounter, an incident which Singh had dubbed as "fake" and demanded a judicial inquiry, triggering a major controversy.  
The encounter had taken place at flat no L-18, Batla House in Jamia Nagar locality here on September 19, 2008, six days after serial bomb blasts rocked Delhi killing 26 people and injuring 133 others.
Of the five flat occupants, Atif Ameen and Mohd Sajid were killed during the encounter.
Highly-decorated Delhi Police Inspector Sharma succumbed to bullet injuries sustained during the gun fight, while head constable Balwant was injured.
Soon after the incident, Singh had created a furore with a demand for a judicial probe into the encounter calling it fake.
The government, however, rejected his demand and stuck to its position that the encounter was genuine.