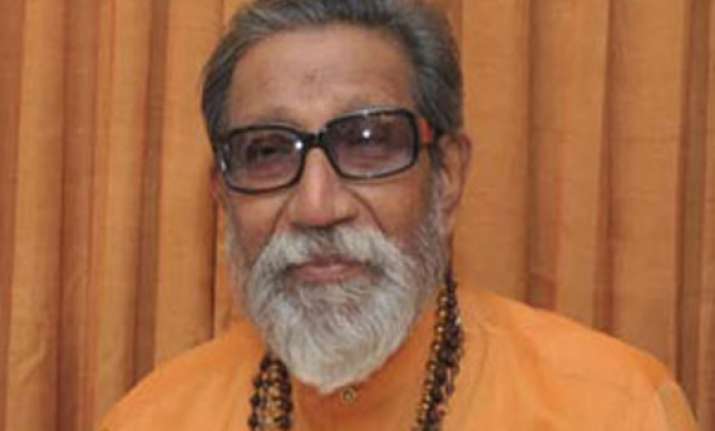 Thane, Feb 12: Refuting the allegations of corruption in the Shiv Sena-controlled Brihanmumbai Municipal Corporation (BMC), party supremo Bal Thackeray on Saturday  teared into NCP chief Sharad Pawar and Congress leader Narayan Rane. 

Launching a scathing attack on Pawar over his allegations that Thackerays had pocketed Rs 40,000 crore from the country's richest civic body, the Shiv Sena chief said, "I will transfer my entire property in your (Pawar's) name and in return you do the same".

The firebrand leader, who hit the campaign ahead of the February 16 civic body polls, was addressing a massive rally here.

Training his guns at senior Congress leader and former Shiv Sainik Narayan Rane, the Sena patriarch accused him of amassing wealth and investing it in land and hotels in the name of his family members.

In his 30-minute diatribe, Thackeray, flanked by his son Uddhav and senior party leaders, blasted at Congress president Sonia Gandhi, Chief Minister Prithviraj Chavan and deputy Chief Minister Ajit Pawar.

Meanwhile, referring to a meeting he had had with Lal Krishna Advani, Thackeray said that for BJP, Gujarat Chief Minister Narendra Modi is indispensable.  "When Advaniji had come to meet me at Matoshree a few years back he had asked me about my take on (Narendra) Modi. I categorically told him that if Modi is gone Gujarat is gone," Thackeray said.

Accusing Maharashtra Navnirman Sena chief and estranged nephew Raj Thackeray of trying to slip into the shoes of Shiv Sena, the 86-year-old leader said, "My nephew is striving to

gain popularity and that is the reason he has been only invoking Shiv Sena and is conveniently turning a blind eye to the misdeeds of other political parties".