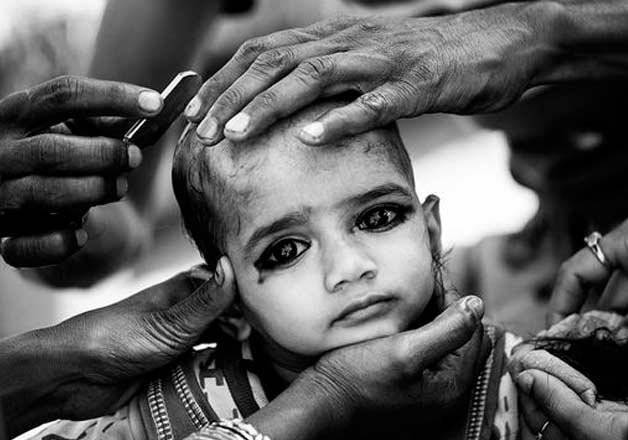 Visakhapatnam: A gang of robbers have stolen human hair worth around Rs 10 lakh from the premises of famous Varaha Lakshmi Narasimha Swamy Temple in Andhra Pradesh.
DCP (Zone-II) G Ram Gopal Naik said that robbers decamped with at least 10 bags of 'special grade' human hair from the temple.
The preliminary inquiry, he said, hits involvement of a temple insider in the incident. The robbery took place on Monday while there were guards posted outside the building.
"We have pressed the CLUES team to gather the evidence and are investigating from all angles," Naik said.
According to Executive Officer of the Simhachalam Devasthanam K. Ramachandra Mohan, there were about 14 bags containing first and second grade of hair in the room. 
The robbers took away 10 bags, while two bags were found on the terrace and two were found in the bushes besides the building. "The bags taken way would be worth about Rs. 7 lakh in the open market," he said.
Staff of Kesh Kandana Sala (tonsuring centre) of the temple collect the hair and segregate them as per length and quality, which is then auctioned.
The temple is one among the many in south India, where devotees tonsure their head to offer their hair to the Lord. The hair is collected, segregated as per the length and quality, stored and sold to exporters through an open auction.
On a complaint filed by the temple management, police inspected the spot and pressed dog squad into service to gather clues.
This was the third time that such a robbery has taken place on the temple premises. It happened once in the late 1990s and again in 2009.