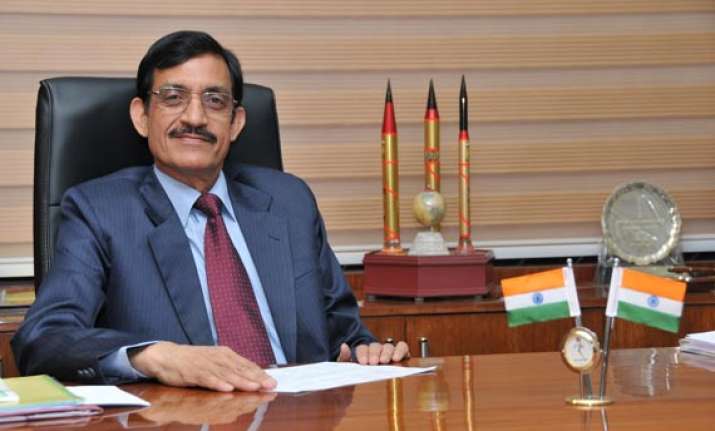 New Delhi, May 31 : Avinash Chander, chief architect of India's long-range missile programmes including Agni, was today appointed DRDO chief and Scientific Advisor to Defence Minister.
"Chander has been appointed as the new Scientific Advisor to Defence Minister, Secretary Department of Defence Research and Development and DG DRDO," a DRDO release said today.
Chander, who will succeed V K Saraswat, said, "I feel honoured to take up this new responsibility. Saraswat has set DRDO on a good course, I have to continue and take it to the next level."
An eminent missile scientist, he is considered the chief architect of the long-range Agni ballistic missile programme.
"Chander envisioned and evolved the strategies for long-range missiles and led the design and development of Agni-1, Agni-2, Agni-3 and Agni-4 and led to development of the nation's pride over 5,000 km range Agni-V missile propelling India to join the elite club of five advanced nations," the DRDO said.
The Agni-series missiles were developed at a time when India was facing sanctions of highly restrictive international control regimes.
"Chander created the infrastructure, industry base, production lines and integration facilities to produce different classes of Agni missile systems," the defence research agency said.
Under him, DRDO laboratories have carried out extensive research and indigenously developed the critical technologies such as composite rocket motors and re-entry carbon composite heat shield.
"His long term expertise has been providing necessary thrust for programmes of national importance such as underwater missiles, BrahMos cruise missiles, Nag and the Air Defence Systems," the release said.
A graduate of IIT-Delhi, Chander joined DRDO in 1972 and obtained MS in Spatial Information Technology from JNTU, Hyderabad.