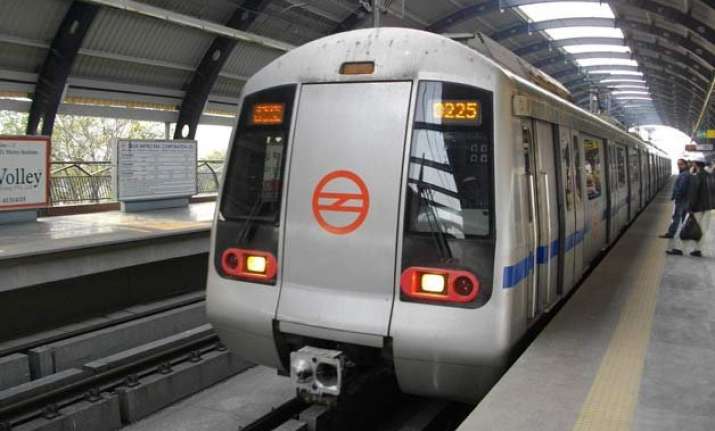 New Delhi: The Delhi Metro Rail Corporation (DMRC) on Tuesday told the Delhi High Court that it has provided water facility for commuters' at all metro stations through AVM machines.
The DMRC in an affidavit filed on Wednesday stated that it has been providing drinking water facility at all the metro stations by way of AVM machine at 135 places and through kiosks at 166 places, through which metro commuters can buy water.
But the reality is far away from the claim. Only major stations like Rajiv Chowk and INA have the Add Value Machine (AVM) machine. And that too they run out of packaged bottle.
At INA station, the AVM machine doesn't have a single bottle.
Also at Rajiv Chowk, the AVM machine is installed out of the station premises, meaning if a commuter wants to buy a bottle, he/she has to first exit from the station.
The DMRC, however, added that the contract for installation of 365 more AVMs has already been executed and the process of installation of the same is going in.
The DMRC also told the Delhi High Court that it has provided toilet facility for commuters at 138 metro stations but there are 11 metro stations where there are such facilities due to lack of space.
The court was hearing a plea filed by RTI activist Kush Kalra complaining that Delhi Metro does not provide toilets, drinking water and dustbin facilities at all the stations.
Earlier, the court had directed DMRC to indicate on affidavit how many toilet and drinking water facilities are available at metro stations and whether the amenities are generally accessible to commuters.