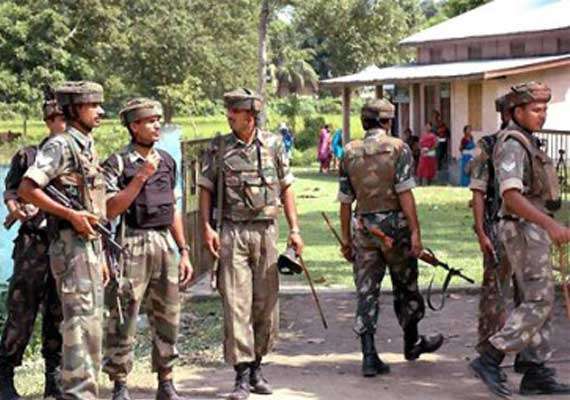 Guwahati: Nearly 20 per cent posts of the 75,559-strong Assam Police are lying vacant at present, the state Assembly was informed today.
Despite this, the state could not utilise more than 80 per cent of the central funds for modernisation of the force during the last three financial years.
Replying to a query by AGP MLA Keshab Mahanta during Question Hour in the Assam Legislative Assembly today, state Environment and Forest Minister Rockybul Hussain said 14,356 posts were vacant out of the 75,559 sanctioned posts in the police department.
Of these vacancies, four posts at the level of IGP could not be filled as "there are no eligible officers completing 18 years of service in the IPS cadre for promotion to the rank of IGP," Hussain said while replying on the behalf of Chief Minister Tarun Gogoi who also holds the Home portfolio.
Besides, the current vacancy for SP/Commandant, ASP/2nd in-charge and DSP rank posts stand at 14, 11, and 163 respectively, he added.
The force has 2,499 posts of constables lying vacant, while 420 posts of sub-inspector were yet to be filled.  Hussain said 138 ASI and 300 head constable posts were vacant among others.
In the Special Branch, 407 posts were vacant out of a total strength of 3,538 personnel.
Moreover, various office posts were also lying vacant in Police Headquarters and all district offices, he added.  Since 2011, a total of 1,22,544 different types of crimes, including incidents against women, kidnapping and murder have taken place in the state.