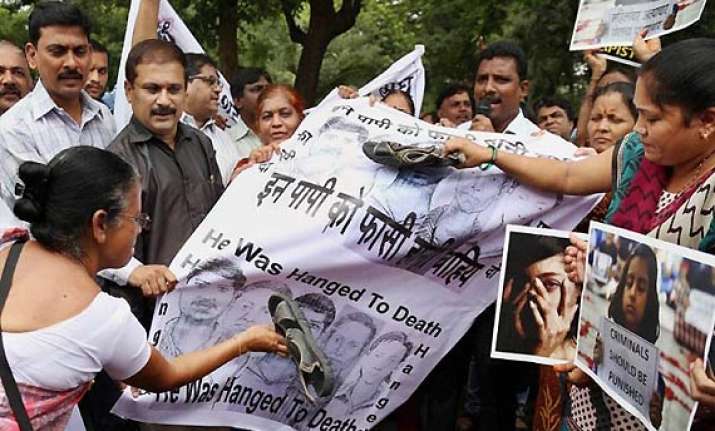 Guwahati: Assam Photojournalists Association (APJA) today staged a silent protest against the brutal gang-rape of a 23-year-old photojournalist in Mumbai and demanded strict action against the culprits.
"We want proper actions to be taken against those accused who have been nabbed by police. If our country continues to be so, people will fear to visit our country and we will feel ashamed in front of the world," APJA President and senior photojournalist Rajib Bhattacharjee said.
It is a matter of serious concern that India is becoming known as a country where people do not know how to respect a woman, he added.
APJA asked the government to take appropriate measures to ensure that such incidents are not repeated in future.
The photojournalists staged the protest in front of Guwahati Press Club with their mouths covered by black clothes.
Journalists from different organisations, both from print and electronic media, participated in the protest.  The victim, who worked as an intern with an English magazine, was gang-raped by five men on Thursday evening when she had gone to the deserted Shakti Mills compound in Lower Parel with a male colleague on assignment.