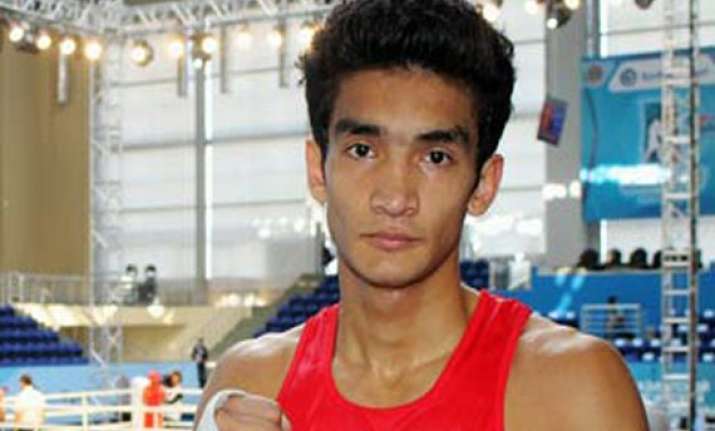 Guwahati, July 9: Assam Chief Minister Tarun Gogoi today congratulated state boxer Shiva Thapa for becoming the youngest pugilist from the country to clinch a gold medal at the Asian Boxing Championships in Amman, Jordan.
In a statement, Gogoi said the state was proud of the teenager, who has clinched the title in the 56 kg category yesterday with his dedication, sincerity and training.
Thapa defeated local favourite Obada Alkabeh in the final on a split decision of 2-1 after fighting out a tactically superior bout.
Thapa's laurels have brought international fame to Assam, Gogoi added.