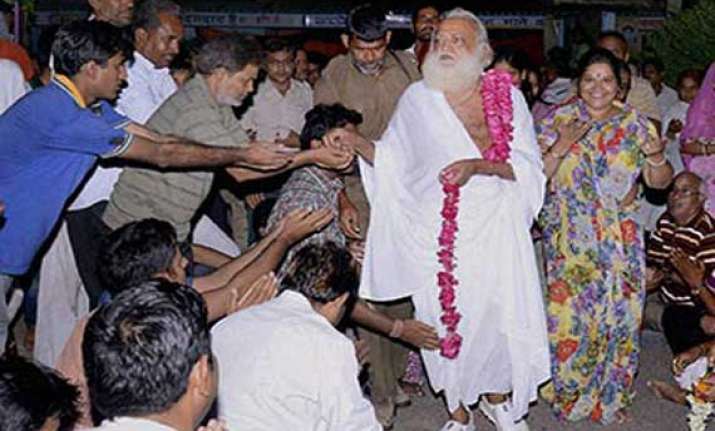 Jodhpur: None of the three staffers working for self-styled godman Asaram Bapu turned up for questioning yesterday by Jodhpur police in the probe into the allegations of sexual assault of a minor girl against their employer.
"We had asked them to appear before the investigating officer yeterday and waited for them the entire day.
"But none of the trio appeared for the interrogation despite of their assurances," said a police official.
Police, however, said that more than the trio's statements, they were waiting for Asaram to appear before them for questioning. It may be recalled that three employees of Asaram, Shilpi (the warden of the hostel at Gurukul), Keshav (attendant of Gurukul) and Shiva (sewadar of Asaram, who was with him at Manai ashram on the day of incident), were served with summons asking them to appear before the investigating officer atJodhpur on Aug. 29.
Meanwhile, police have decided against allowing any relief beyond Aug. 30 to Asaram for appearing before them.
"If Asaram does not turn up by then (the end of the deadline), we will arrange for his arrest and bring him here for interrogation," the official said.