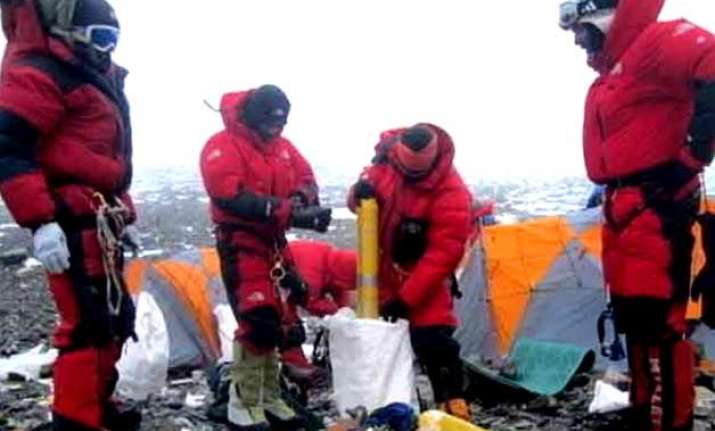 New Delhi: Prime Minister Narendra Modi's Swachh Bharat mission is all set to reach the highest peak of the world.
A 34-member Indian Army mountaineering team is preparing for a challenging journey to scale Mount Everest to mark the golden jubilee of the first Indian conquest of the world's highest peak.
The team has also been tasked with cleaning the slopes of Everest and bringing down non-biodegradable mountaineering waste that's been left behind by generations of mountain climbers.
The expedition and cleansing mission is meant to commemorate India's first conquest of the peak led by ace mountaineer Captain MS Kholi, five decades ago. He led a team of nine climbers to the summit, creating a world record which was held by India for over a decade.
"We will bring down 4000 kgs of waste from Everest". He will be scaling the peak for the third time," Major Jamwal, who has already finished six mountaineering expeditions with the Indian Army, told a news channel.
He said each member of the expedition team will carry back about 10 kgs of waste which will be disposed at Namche Bazar in Nepal.
Over the years climbers have left behind tonnes of non-biodegradable trash like oxygen cylinders, tents - making it one of the most littered mountains of the world.
The Indian team has been undergoing special endurance and mountaineering training for the high-altitude mission. During the period of the charge on the mountain, 30 days have been set aside for the army team's Swachh Everest mission.
On Mount Everest, tents, sleeping bags, oxygen cylinders and even the corpses of climbers who never made it down remain.