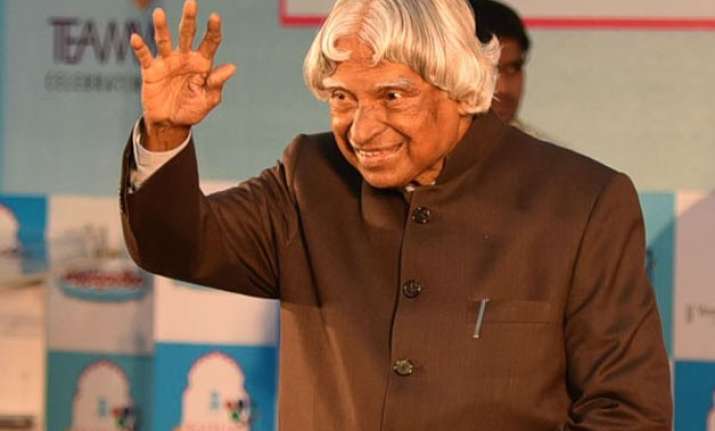 Rameswaram (TN): A pall of gloom descended on this island, the native place of former President A P J Abdul Kalam, as the news about his death reached his elder brother and other relatives here.
A large number of people gathered in front of the former President's house to offer their condolences and mourn his death.
The former President's brother, Mohammed Muthu Meera Lebbai Maraicker, who is 99, was weeping uncontrollably and demanding to see "the face of his brother," Maraicker's son Jainulabuddin told PTI.
They were talking to officials about discussing the possibility of bringing his body to Rameswaram for performing last rites, he said.
The close relatives of Abdul Kalam, his grand nieces and nephews and cousins were seen wailing inside the house.
The local mosque had been closed as a mark of respect to the former President.
People in the area recalled the soft nature of the former president, who used to be friendly with people even when he was at the helm of affairs.
The chief of Rameswaram Jamath, (Mohideen Andavar Thozhugai Palli vasal) Abdul Hameed urged that the body of Kalam should be flown here enabling the public to pay their last respects.
Also, local people, who thronged Kalam's house, have urged that his body should be brought here.
Schools and colleges in Ramanathapuram District will be closed tomorrow as a mark of respect to Kalam and official functions have been cancelled.