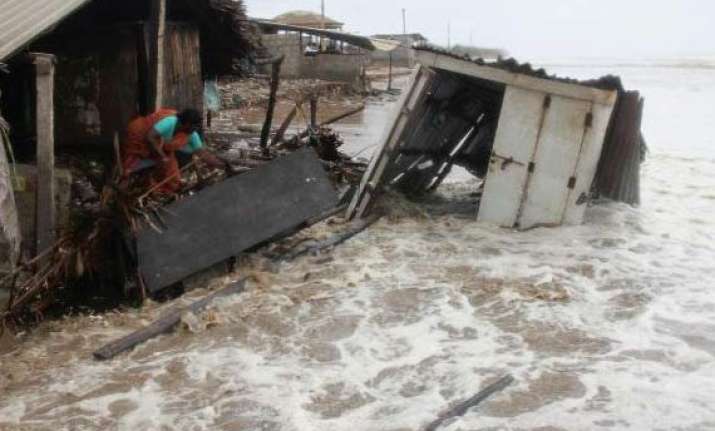 Hyderabad: Andhra Pradesh Chief Minister N Chandrababu Naidu today said that essential commodities will be distributed free at all the fair price shops in the cyclone-affected districts.
The Chief Minister today travelled through Visakhapatnam rural,  Vizianagram and Srikakulam districts, an official release said.
The release quoted Advisor (Communications) to AP government Parakala Prabhakar as saying that the Chief Minister has been sleeping in a bus on the roadside at night and working for about 20 hours a day.  Visakhapatnam is crawling back to life with officials working round-the-clock. People have started coming out on the roads, most of which have been cleared, the release said.  The government distributed 1.5 lakh kg of vegetables at Rs 3 per kg today and 200 tankers of drinking water has been provided.
Two 220 KV sub-stations and eight 130 KV sub-stations have been restored. The Chief Minister said restoration of power supply took time because government wanted to avoid any hazard from the re-erected electricity poles, according to Prabhakar.
A few flights will start operating at Vizag airport day after tomorrow, the CM assured.