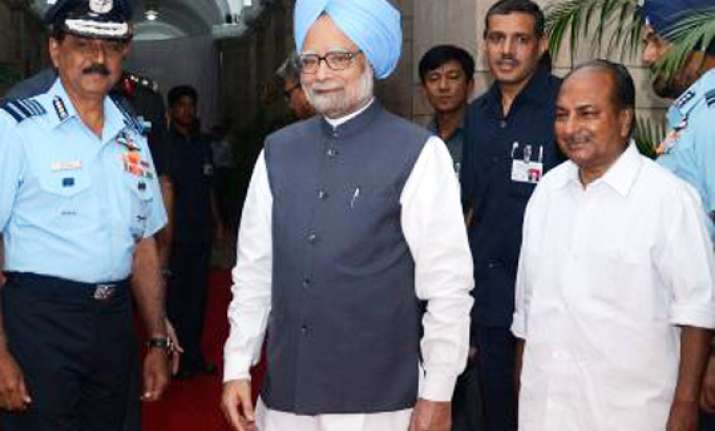 New Delhi, Feb 3: With the Government facing embarrassment in the Supreme Court over the age issue of Army Chief Gen V K Singh, Defence Minister A K Antony today met Prime Minister Manmohan Singh and is understood to have discussed the issue.

Defence Secretary Shashikant Sharma was also present in the over hour-long meeting which took place immediately after the Congress Core Group.

It was not clear as to what exactly transpired at the meeting but sources indicated that they discussed the options before the Government which came under fire in the apex court.

There is a strong view in the Government that it should stick to its stand of December 30 when it rejected Gen Singh's Statutory Complaint that his date of birth should be treated as May 10, 1951 and not a year earlier.

The Supreme Court took a serious view of the government's rejection of Gen Singh's statutory complaint and gave an option to the government to "withdraw" its order, saying it "appears to be vitiated" and against the "principle of natural justice".

Giving the government a week's time and posting the matter for further hearing on Feb 10, the Court said there were other remedies available for Gen Singh if the government withdraws its December 30 order.