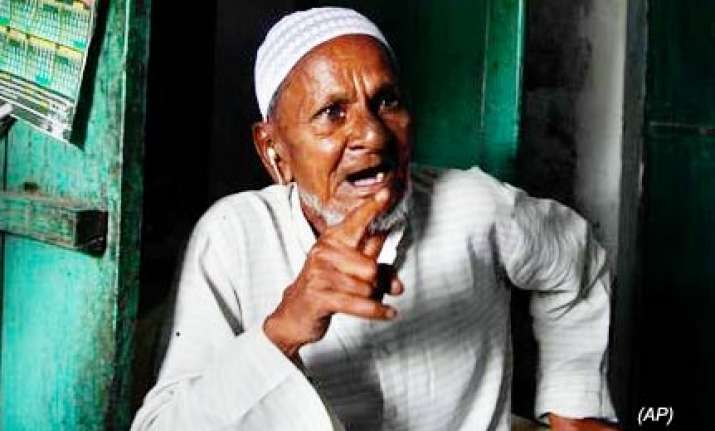 Ayodhya, Oct 14: Hashim Ansari, one of the main litigants in the Ayodhya title suits, who has been working for a negotiated settlement of the issue, today lashed out at people trying to take the matter to the Supreme Court saying they were playing politics over it.
"Those trying to take the issue to the Supreme Court are playing politics over the issue and I do not approve of it", ninety-year-old Ansari told newspersons here.
Stressing that he would keep up his efforts for resolving the issue through dialogue, Ansari said peace and unity of the country are of prime importance and he would continue to adhere to his "peace policy".
To a question on certain people raising objections to his peace moves, Ansari said without elaborating that they would have to join him in his efforts in 10 to 15 days' time.
When asked to respond to the remark of Shahi Imam of Jama Masjid Syed Ahmed Bukhari that he did not take him seriously, Ansari, who along with local leaders belonging to both the communities had been trying for an out-of-court settlement, said that he (Bukhari) is the Imam of Delhi and not Ayodhya.
"Where were these people for the past 60 years", he asked.
"Some people who feel that they would be deprived of their means of livelihood are infuriated with the media for exposing the reality and are now not even averse to indulge in fisticuffs", Ansari said referring to the beating up of a mediapersons at the press conference of Ahmed Bukhari in Lucknow earlier today without naming anyone. PTI