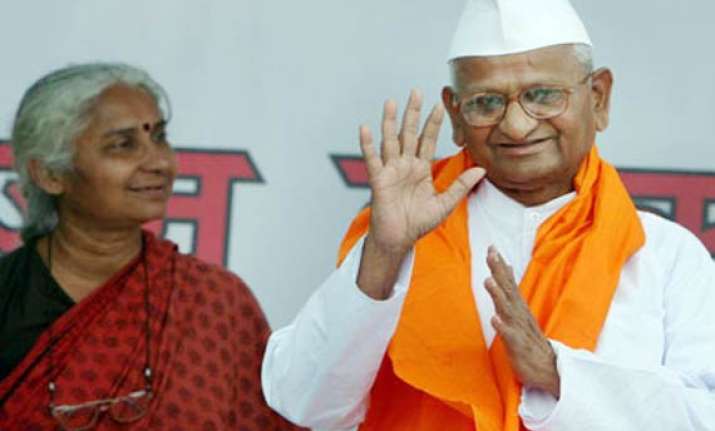 New Delhi, Apr 13: Narmada Bachao Andolan leader Medha Patkar has said Anna Hazare's public praise of Gujarat chief minister Narendra Modi is unacceptable as it will compromise the battle against corruption.
 
"It was shocking to find that Anna Hazareji after receiving support by all of us, with millions, publicly appreciated the rule as well as rural development work by the Chief Minister of Gujarat, Mr Narendra Modi on the issue of corruption, Modi's response to the initiative to bring in a strong enactment or to wipe out corruption is, to say the least, only politically motivated. If only he was committed to an institution like the Jan Lokpal, how could the Lokpal's post be vacant in Gujarat since 2005?" asked Medha.

Patkar has got the support of former IAS officer Aruna Roy and several other social activists. They have called Hazare's praise of Modi as shocking, unfortunate and unacceptable.

Hazare, meanwhile, called for unity in the fight agaisnt corruption.

"Some forces are trying to create divide. We should stay together so that we can defeat all these forces and keep our campaign alive against corruption. If we still believe in the mud slinging and rumors created by the people who are against Lokpal Bill then it will further delay our fight against corruption," Hazare said in a letter addressed to his supporters and well wishers.

Hazare supporter and social activist Swami Agnivesh, too, backed the 72-year-old Gandhian saying he could not endorse any wrong by Modi government or any other government.

"Medha and we all understand that Anna can never endorse anything worng in Modi raj or any other raj," said Agnivesh.

Hazare had on Sunday praised Narendra Modi and Bihar Chief Minister Nitish Kumar for the development work the duo had done in their respective states. Modi also posted an open letter on his blog addressed to Hazare, hailing the veteran Gandhian and anti-corruption activist.