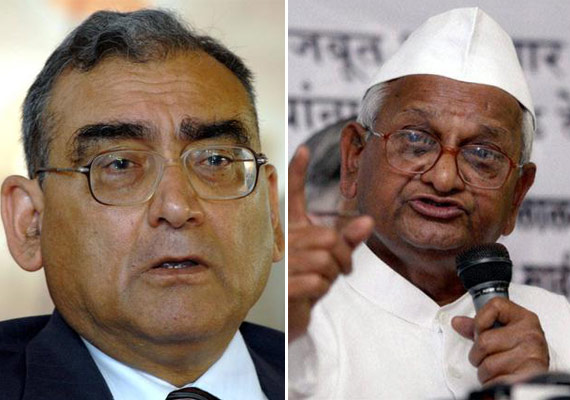 New Delhi, March 25: Press Council chairman Justice Markandey Katju on Saturday said anti-corruption activist Anna Hazare lacked  scientific ideas which are needed to solve the problem of graft.
The PCI chairman also took a dig at the media for "hyping" up the issues such as the 100th century of Sachin Tendulkar, retirement of Rahul Dravid, pregnancy of Aishwarya Rai Bachchan and death of filmstar Dev Anand.

"This Anna Hazare movement, I have not spoken about it because I am attacked by the media as if Justice Katju is some kind of demon. I regard Anna Hazare as an honest man, there is no dispute in that. But what are his scientific ideas? I don't think he has any scientific ideas," Justice Katju said.

Addressing the convocation ceremony of Bharatiya Vidya Bhavan, he said shouting slogans like "Bharat Mata Ki Jai" and "Inquilad Zindabad" will not end corruption.

"You cannot fight corruption by shouting Bharat Mata Ki Jai and Inquilab Zindabad. What will happen with shouting? People shouted here for 10-15 days and then went home. There is rampant corruption in the country and that is why there was so much support for Anna Hazare," he said.

Corruption needs a scientific solution, he said, adding, "What is the rationale of thinking of Anna Hazare? With due respect, I could not find any scientific ideas. These shoutings will not do anything. You have to have a scientific solution for it."

Justice Katju also flayed Hazare for his approach to deal with issues such as alcoholism.

In his village Ralegan Siddhi, Hazare and his supporters had resorted to tying alcoholics to electric poles to root out the social evil.