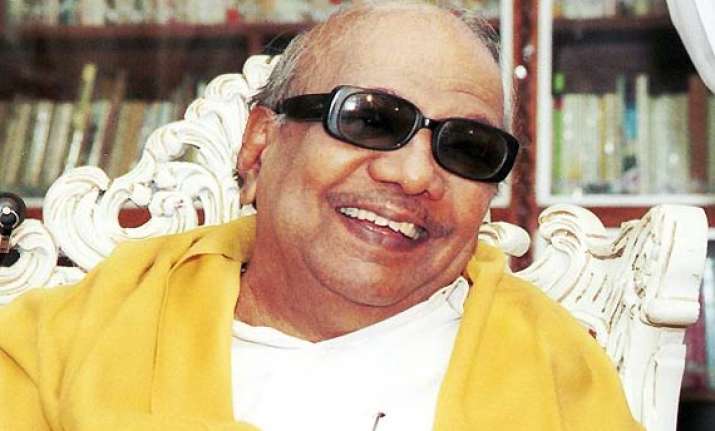 Chennai, Nov 18: Slamming his archrival and Chief Minister Jayalalithaa for effecting a steep increase in bus fares and milk prices, DMK president M Karunanidhi today said she had removed the 'oxygen tubes from the nose of the common man".

In a sarcastic comment to her justifying the need to hike prices as Public Sector Units needed oxygen for their survival, Karunanidhi said 'she has not attempted to provide oxygen to the PSUs, but removed the oxygen given to the public by hiking the milk price and bus fares."

'She can take pride for strangulating the people by simultaneously hiking the milk price, power tariff and bus fares," he said.

On Jayalalithaa's charge that the Centre was meting out a stepmotherly treament to non-Congress ruled states,he said she is unnecessarily blaming the Centre for her 'anti-people acts.'

He pointed out that the Centre had raised prices of petroleum products even when DMK was in power. However his government had not increased bus fares.

The bus fare hike has made bus travel costlier than train travel, he said.

Alleging that increase in procurement price of milk had been done únilaterally without consulting milk producers, he said Jayalalithaa had hiked milk price by Rs 6.25, while increasing the procurement price by just Rs two.

Karunanidhi recalled that she had raised commercial taxes soon after coming to power to fetch Rs 4000 crore revenue. The present power tariff hike was likely to yield another Rs 11,700 crore.

The DMK leader said he had desisted from hiking power tariff and increasing milk prices and bus fares when he was in power despite pressure from officials "only because I have a kind heart."

"I only pity the people who had voted her to power', he said.