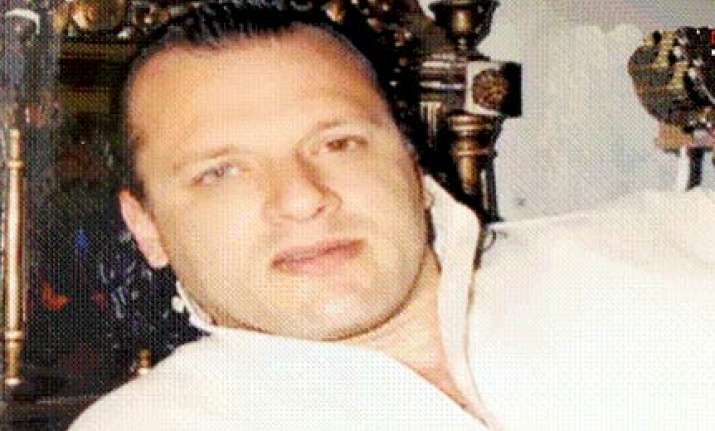 London: An al-Qaeda commander, who triggered the recent terrorism alert over Mumbai-style attacks on London and cities in Europe, sent 26/11 mastermind David Headley to Britain last year to seek money, weapons and manpower, the media reported today.
One-eyed Ilyas Kashmiri sent Pakistani-American Headley to meet two men from Derby in August last year, The Daily Telegraph reported today quoting security sources.
The British contacts were supposed to assist Kashmiri's associate with plans for a truck bomb attack on a Danish newspaper behind cartoons of Mohammed.
According to the report, it is feared the network has now been given the task of supporting Kashmiri's plans for Mumbai-style attacks in Europe.
Intelligence suggesting that Kashmiri boasted that he had sent terrorists to Britain and Germany as part of the plot, sparked the alert two weeks ago.
MI5, Britain's internal intelligence agency, has been aware of Kashmiri's network for more than a year but has not discovered active plans for attacks.
But the Security Service did uncover Headley, who was then arrested at O'Hare International Airport in Chicago on October 3 last year on his way to Pakistan to deliver surveillance videos to Kashmiri.
Headley admitted having conducted reconnaissance for the commando raid by 10 gun-men on hotels and cafes in Mumbai, over three days in November 2008, in which 166 people were killed and more than 300 injured.
Two of Headley's wives warned the American authorities years before the Mumbai attack that he was involved with planning terrorism agaisnt India.
In August 2005, his American wife met officials on three occasions and gave a detailed account of his activity with the LeT. In December 2007, his Moroccan wife repeated the warnings to US officials in Pakistan, the report said.
The 50-year-old, who has an American mother and Pakistani father and changed his name from Daood Sayed Gilani, called the plan to blow up the offices of the Jyllands Posten newspaper, the "Mickey Mouse Project" because it was all about cartoons.
The project began in October 2008 when Headley travelled to Pakistan to meet a member of Lashkar-e-Taiba (LeT), a terrorist group, to discuss surveillance work, according to US court documents.
Headley travelled to Denmark in January 2009 to take surveillance video of the newspaper's offices in Copenhagen and Aarhus. He gained access to the offices by saying he wanted to place adverts. PTI