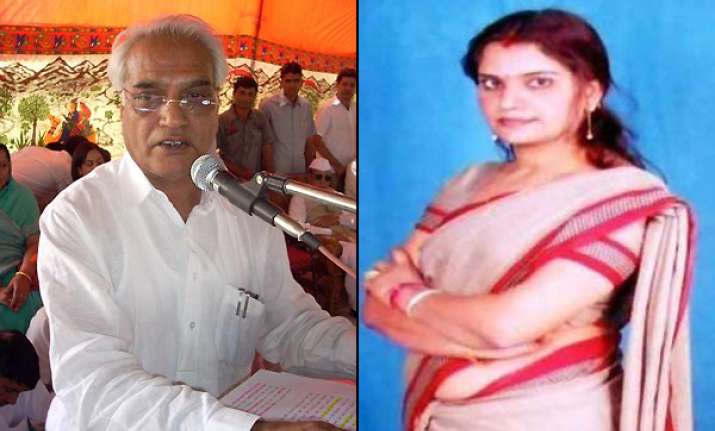 New Delhi, Nov 17: AIIMS doctors today exposed the lies of sacked Rajasthan Minister Mahipal Maderna who is a key suspect in the Bhanwari Devi disappearance case. AIIMS doctors termed Mderna fit.

The CBI had decided to seek the views of doctors from the All India Institute of Medical Sciences on the medical condition of the sacked minister. Maderna has been evading CBI questioning citing poor health and had been admitted to Mathura Das Mathur Hospital in Jodhpur on Saturday.

A three member panel was constituted to prepare a medical report which had submitted its report to the CBI in a sealed envelop yesterday.

The team of doctors was constituted under the supervision of cardiologist Sanjeev Sangavi, said R K Aseri, principal of S N Medical College in Jodhpur.

India TV also carried out an investigation and on Thursday night exposed the sacked Rajasthan Minister with the help of hidden cameras.  

During the 4-day long operation, it came to light that to evade CBI grilling in the sex scandal and mysterious disappearance of Bhanwari Devi, Maderna had got himself admitted to the hospital. 

India TV correspondent entered the ICU ward where Maderna was admitted on the pretext of a patients' attendant and met the principal of the Medical College who revealed that the sacked minister was fine.