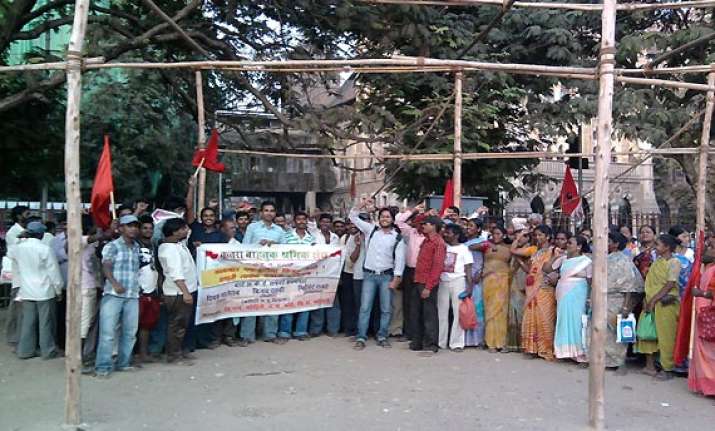 Mumbai, May 31: Saying that health of the city residents is of paramount importance, Bombay High Court has ordered verification of the number of workers affiliated to Kachara Vahatuk Shramik Sangh, who are to be engaged by the yet-to-be-appointed private contractors.
The division bench of Justices D Y Chandrachud and Amjad Sayed was hearing an application filed by the Municipal Corporation of Greater Mumbai seeking permission to invite tenders for sweeping, cleaning and transportation of garbage.
The bone of contention is the exact number of workers affiliated to the union ('Sangh'), because as per industrial tribunal's order, the contractor must engage 60 per cent of the union-members. The corporation has said that it would invite tenders from NGOs and labour societies.
According to the union, it has 2,700 members, while MCGM says it has 1,842 members.
"The monsoon generally arrives in Mumbai in June. The health of the residents is of paramount concern. In the dispute between the municipal corporation and respondent union what is of concern to the court is that a situation should not result where adequate arrangements are not made for maintaining sanitary condition, cleanliness and hygiene," the court said in its order last week.
"The danger of the outbreak of an epidemic, particularly in the monsoon months, is high. At the same time, it is necessary to balance the rights that are claimed by the members of the union," the judges said, directing that an officer attached to the industrial tribunal should verify the exact number of union members.
The verification shall be completed by June 17 and a report shall be placed before the court.