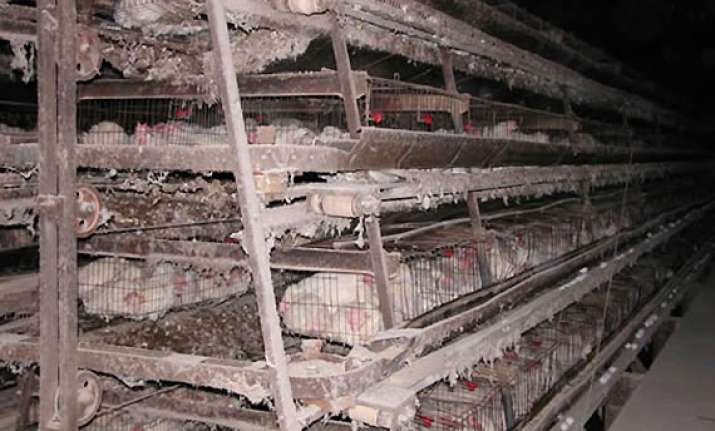 New Delhi: Social activist Swami Agnivesh has demanded a ban on confining egg-laying hen inside 'battery' cages in India by poultry owners.
In a letter to Environment Minister Jayanthi Natarajan, Agnivesh described this as 'inhuman' and demanding immediate phasing out of barren battery cages by poultry owners.
"An overwhelming majority of hens used in the egg industry are consigned to barren battery cages, which are so small that each bird is given a space no larger than A4 size sheet of paper.
"The battery cages prevent all forms of natural behaviors, such as nesting, perching and roosting, scratching and foraging, exercising and spreading their wings.
"I urge the Government of India to ban such a barbaric practice of confining egg laying hens", Agnivesh said.
The Animal Welfare Board of India has issued a directive that the practice of confining hens in barren battery cages clearly violates the provisions of Section 11(1) (e) of the Prevention of Cruelty to Animals Act, 1960.
The provisions require that animals confined to cages be provided with reasonable opportunity for movement.
Further, the confinement of hens in overcrowded and unhygienic battery cages facilitates immune suppression in birds, providing a breeding ground for food-borne diseases like salmonella.
· Indian poultry sector confines nearly  200 million hens in barren battery cages.
· Factory farms that confine more than 50,000 birds within a single shed are increasingly common in India.        
· The European Union has banned barren battery cages, effective 2012.