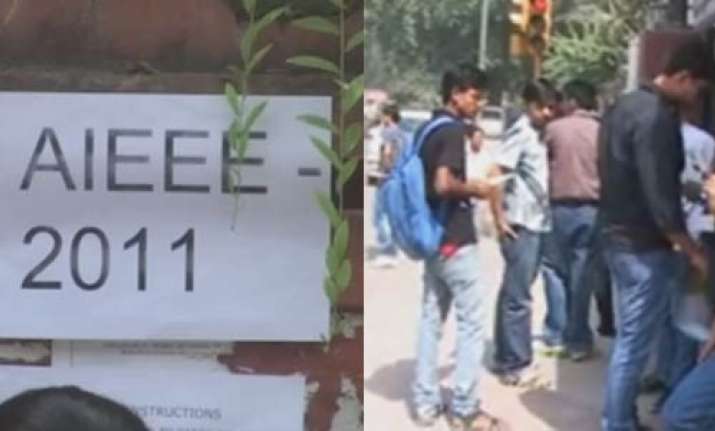 New Delhi, May 1:  The Central Board of Secondary Education on Sunday announced that students who are appearing in AFMC examination and also appearing in AIEEE can also appear in as per schedule.
 
According to a press release issued by Pitam Singh, Director (Spl Exams), for such students the CBSE will conduct another examination on May 8, 2011 at 9.30 am at the same Centre with the same Roll No.
 
The press note said, there are also some examination centres who are holding AFMC examination. Such centres are being advised to hold both the exams if they can, otherwise AIEEE for the students appearing from those centres will be held on May 8 at 9.30 am.
 
On the AIEEE being held today, the press release said: AIEEE scheduled for 9.30 am on May 1 has been postponed to 12:00 noon same day.Accordingly the first paper will be from 12.00 noon till 3 pm and the second paper from 4.00 pm till 7.00 pm, the press release said.