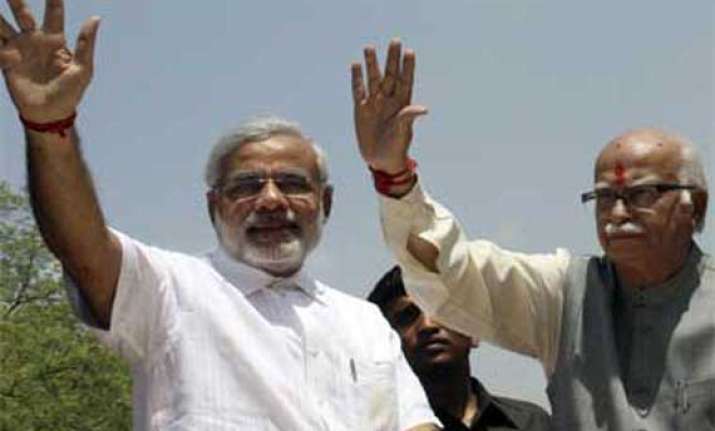 Adipur, Kutch: Senior BJP leader L K Advani on Friday said, when he heard Narendra Modi saying that he went to Varanasi on the call of Mother Ganga, he remembered his grandmother. 
"When we migrated to (post-Partition) India, my grandmother was already 80 and wanted to go to Kashi where she lived for the rest of her life and died eventually.
"When Modi said that he is invited by Ganga to Kashi (Varanasi), I felt that it was my grandmother who called Modi in the form of Ganga," said Advani at an election rally here.
Advani said, when he and his family left Pakistan after the Partition in 1947, it was Adipur where they landed.
"I have very little time for canvassing as the polling date is near. But I came here because my house is in Adipur. We came to this place after the Partition. Thus, I am always emotionally attached to Kutch," he said.
"I took part in every election starting from 1952. When India got independence, we all hoped that our nation will enter into golden era after 2000. But it didn't happen. Then, we hoped that things will change during the 21st century but nothing changed," said Advani.
"Now, I am having a feeling that our dream will be realised in the next five years as we are very close to forming the next government."
Praising Modi for bringing a law which makes voting compulsory in local body polls,  Advani, in fray for Lok Sabha poll in Gandhinagar constituency,  hoped that next five years would change the future of India.
"It is our duty to cast our votes in the election. Rich people always crib about the system but hardly ever use their voting right. I want to congratulate Modi for introducing a law which made voting compulsory," said Advani.
The compulsory voting law has not been put into force as the Governor has not yet signed it.