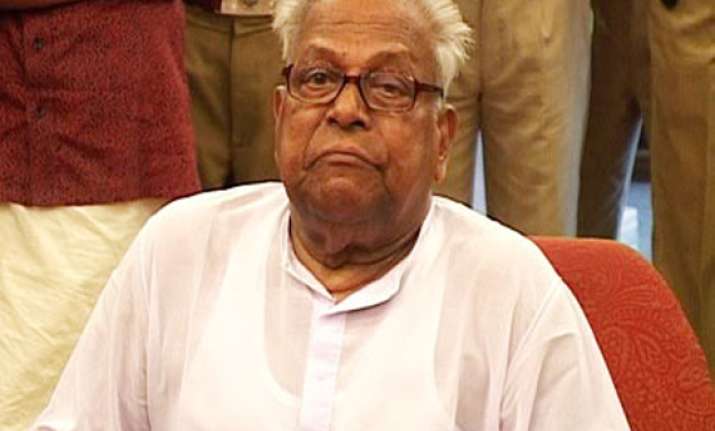 Thiruvananthapuram, June 23: 
Former Kerala Chief Minister V S Achuthanandan was today questioned by Vigilance officials and his statement recorded in connection with the probe into alleged irregularities in allotment of land to a relative during the previous LDF regime.
Vigilance and Anti-Corruption Bureau (VACB) DySP Kunhan took the statement from the CPI(M) veteran and Leader of the Opposition in the Kerala Assembly based on a questionnaire, sources in the Vigilance department said.
The case pertains to alleged irregularities in assigning 2.66 acres to one T K Soman, an ex-serviceman and a relative of Achuthanandan, in Kasargod district.
After a preliminary probe, an FIR was registered by the VACB in January for conducting a detailed probe against Achuthandan and six others, listed as accused.
 According to sources close to Achuthanandan, the octogenarian leader stoutly refuted that he had committed any lapse in allotment of the plot.
He told the investigator that the land was assigned to Soman way back in 1977 when the Congress-led UDF government was in power.
Achuthanandan held that he had only intervened for removal of certain procedural flaws over the total right of the land to the person removed, sources said.