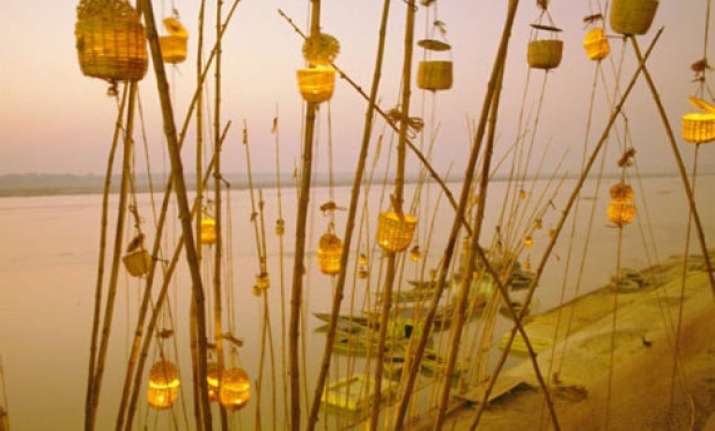 Varanasi: Jawans belonging to armed forces including the army, navy and air force, CRPF, ITBP and police, lighted "aakash deep" on Saturday evening on the first day of the month of Karthik at the famous Dashashwamedh Ghat here.
The jawans prayed for peace to the souls of the martyrs.
It is believed during the Mahabharata period, the Pandavas had offered prayers during the month of Kartik to the departed soldiers by lighting "akash deep" (illumination of lamps).
Singing of national anthem and military band marked the Aakash Deep festival as the jawans saluted the national tricolour.
These lamps will illuminate throughout the month of Kartik, and on the final day of Kartik, the jawans will go to Delhi's Amar Jawan Jyoti to offer their final respects.