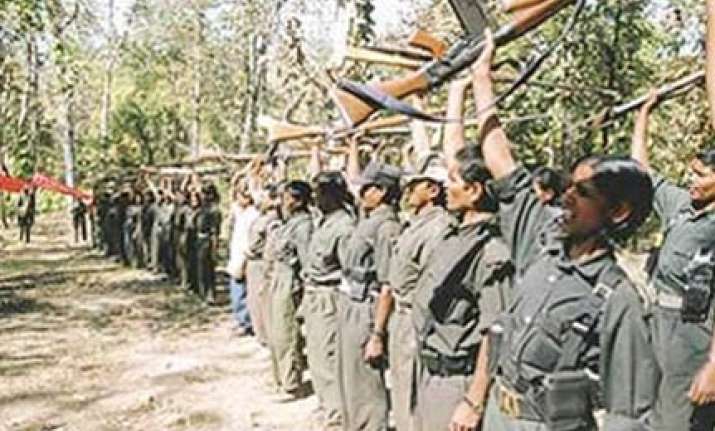 Dantewada: Eight hardcore Naxals including four who had earlier escaped from a sub-jail here were arrested by the security forces while they were celebrating Martyr s week in the jungles here.
The paramilitary force said tiffin bombs, batteries, electric wires, detonators, naxal literature and country made weapons have been recovered and all seized items and arrested personnel have been handed over to state police.
The Naxals were arrested on Sunday night from the jungles of Bhatpal and Neor here, when they were celebrating Martyr s week. The Naxals tried to instigate the local population against the government, the CRPF said here.
Among those who have been arrested, four are wanted in various cases and they had fled on December 16, 2007 after a jail break in Dantewada district in Chhattisgarh.
"Those arrested are Pirusai, Silder, Budhram, Balsai, Gundaram, Shobhit, Lakkhuram and Lachinder. The state has declared Rs 5,000 as cash reward against each of the four naxals those who were involved in the jail break," CRPF said
CRPF sources said the arrested persons also include those who were allegedly involved in last year's IED blast that claimed six CRPF lives. PTI