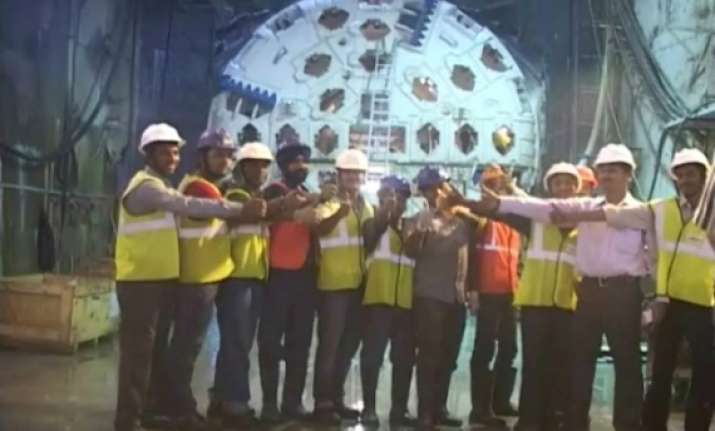 Thane, Jan 27 : A tunnel being built at a cost of Rs 1145.88 crore will carry drinking water from Thane to Mumbai.  It will connect Kapurbawdi in Thane district to Bhandup in suburban Mumbai to quench the thirst of Mumbaikars.
 
The 8.3 kilometre long tunnel is being developed at  a depth of nearly  40 stories below.
 
Work on the deep sea tunnel is progressing well and it will be competed next year, the companies executing the mega project said.
 
The project is being executed jointly by Unity Infra and IVRCL Infrastructures & Projects, who have formed a joint venture for the purpose.
 
Chairman and Managing Director of Unity Infra Kishor Avarsekar said the work, which started in 2009, was progressing well and the scheme will be completed in the next 500 days.
 
The tunnel will transport potable water from the Modaksagar, Gargai and Pinjal dams.
 
Once completed, the water supply to Mumbai, which is at present 2,000 million litres a day (MLD), will go up to 3,800 MLD, Avarsekar said.
 
The tunnel will have a diameter of 11.9 and reach to a depth of over 100 metres. Underground construction at this depth was a high risk job which required high technical expertise, Avarsekar said.
 
"This is the most challenging assignment that we have in our portfolio. Advanced technology and technical expertise, that we have absorbed over the years, have helped us to venture into this project," Avarsekar said.