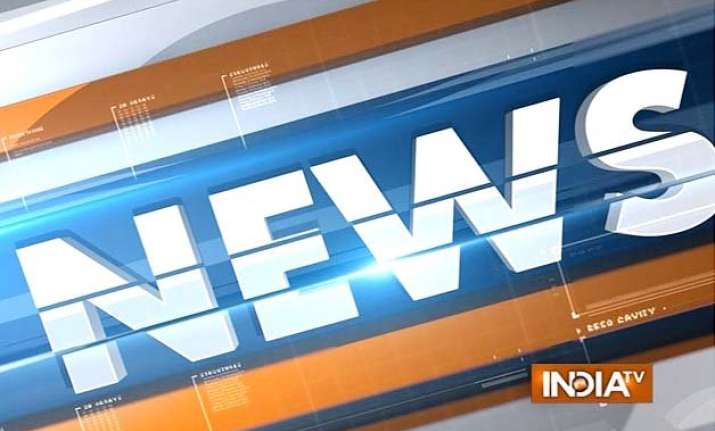 1. PM Modi to visit Punjab, pay tribute to Bhagat Singh
Marking his first visit to Punjab after assuming office, Prime Minister Narendra Modi will today visit Amritsar and Khatkar Kalan on the martyrdom day of Bhagat Singh i.e. March 23.
2. Anna Hazare to land up in Punjab
Following the footsteps of PM Narendra Modi, social activist Anna Hazare will also head to Punjab today to pay tribute to martyr Bhagat Singh and other martyrs.
3. Arvind Kejriwal urges people to observe 'Shahid Diwas' as 'Desh Diwas'
Delhi Chief Minister Arvind Kejriwal urged the people to observe Shahid Diwas on March 23 as 'Desh Diwas' and do "good work" for the country in the memory of the martyrs who have laid down their lives for it.
4. LK Advani to visit Gandhinagar
Veteran BJP leader and Lok Sabha MP from Gandhinagar, Shri LK Advani will today visit his constituency.  He is scheduled to attend a meeting in the morning in Gandhinagar, while later in afternoon Mr. Advani will visit Bakrana village, adopted under Sansad Aadarsh Gram Yojana.
5.  IAS officer's death: Karnataka CID probe report today
Investigating team probing the death of IAS officer D K Ravi will submit the preliminary report by today.  After the report only, Karnatka government will take a call on transferring the probe to CBI.  
6. Gandhinagar court likely to hear Asaram's bail plea
Ahmedabad: Additional District Judge R A Ghoghari of Gandhinagar court is expected to hear the bail plea of Asaram, the self-styled godman today.  In his plea, Asaram has stated that he should be released for thirty days to perform the last rites of his sister's son who died on March 19.
7. Naroda Patia massacre: Gujarat HC to conduct final hearing
Gujarat high court will today carry out the final hearing on the appeals filed by former minister Maya Kodnani and other convicts in the 2002 Naroda Patia massacre case.
8. BJP and RSS coordination meeting
Union Minister Nitin Gadkari will host the BJP and RSS coordination meeting at his residence today at 3 pm.
9. AAP to protest against Land Bill in Uttar Pradesh
Ruling party in Delhi, the Aam Aadmi Party will today hold statewide protests in Uttar Pradesh against Land Acquisition Bill, coinciding with the death anniversary of Bhagat Singh.
10. India, China to hold border talks in Delhi
New Delhi: Starting fro today, India and China will hold the 18th round of border talks in the national capital. Noticeably, it is the first round of negotiations after PM Narendra Modi came to power last year where the two sides are likely to focus on clarification of the Line of Actual Control.
11. Govt to issue ownership rights of 15 coal mines
Narendra Modi government will today issue the ownership rights for the coal blocks which were auctioned so far by the centre. The process will initiate with profitable bidders for 15 mines within the first spell.
12. Pakistan High Commissioner to Meet Hurriyat's Mirwaiz
Abdul Basit, Pakistan High Commissioner, will today meet the moderate Hurriyat Conference chairman Mirwaiz Umer Farooq.  The meeting between the two is expected to focus on a host of issues, where Basit will be apprised of the "ground situation" in Kashmir.