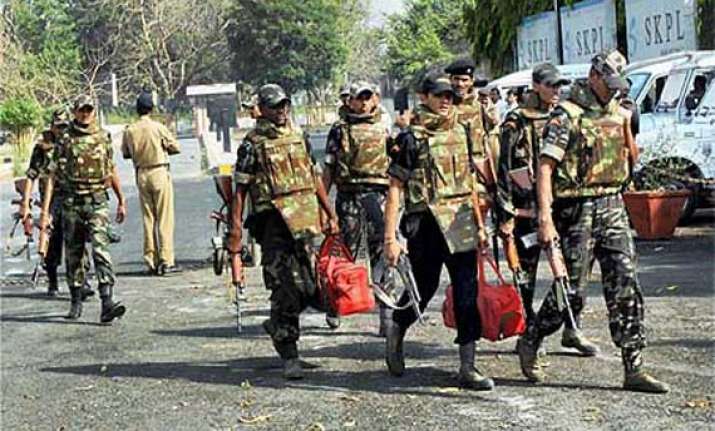 Patna: Altogether 59,000 personnel of central paramilitary forces and state police and two helicopters would be deployed during elections to seven Lok Sabha constituencies in Bihar on April 30. 
Chief Secretary A K Sinha said today 145 companies of central paramilitary forces, including 35 companies of BSF and 34 companies of CRPF, besides 74 companies of BMP and 8,986 home guards would be deployed for the seven seats. 
Two helicopters would be used for aerial surveillance, he said.
In riverine areas, boats, motorised boats, mounted police and motorcycles would be deployed, Sinha said. 
Preventive measures had been taken in vulnerable areas, while 1,05,856 persons were booked and 52,078 persons made to furnish bonds for good behaviour, he said.