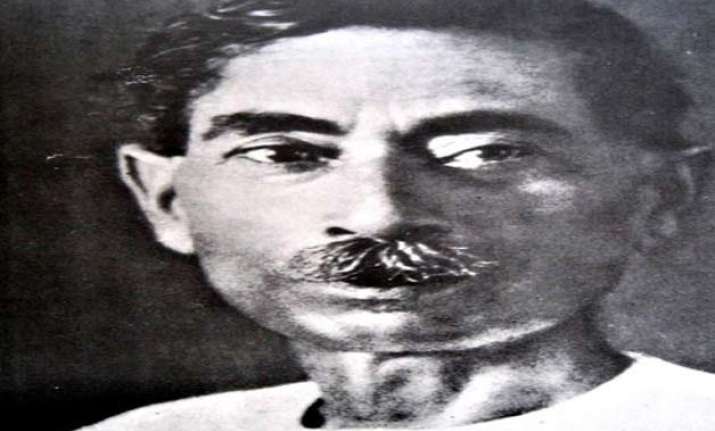 At a time when Indian politics is flared with communal tension, the life and work of Munshi Premchand has become more relevant.
Munshi Premchand, was one of the foremost Hindustani writers of the early twentieth century.
Also referred as the 'Upanyas Samrat', Premchand courts huge popularity among  Hindi and Urdu readers.
In his short life, he penned over 14 novels and 300 short stories in Hindi and Urdu championing the cause of the marginalised — like peasants, widows, prostitutes.
A true exponent of communal harmony and social amity, Premchand fuelled the independence movement at mass level by articulating the aspirations of native people.
 
As we remember the master writer on his 79th death anniversary, here are five reasons how Munshi Premchand was a true nationalist and pioneer of secular India.
 
1) Premchand began his education at a Madarsa and learnt Urdu and Persian from a Maulvi. He wrote in Hindustani which is a mix of Urdu and Hindi.
2) His first collection of short stories, Soz-e-Vatan, was in Urdu, which sought to inspire the Indians in their struggle for political freedom and support Purna Swaraj. The Hamirpur Biritsh collector labelled the publication as seditious and ordered them to be burnt and that the author submit future writing for inspection.
3) Premchand's second short novel Hamkhurma-o-Hamsavab (Prema in Hindi) that explores the issue of widow remarriage , was penned under the name "Babu Nawab Rai Banarsi". Infact, Premchand wrote what he believed in, he married a Child Widow, nothing short of revolutionary in those times.
4) Through his work, Premchand explored the issues that plagued the contemporary conservative society. His novels Nirmala, dealt with the dowry system in India, Pratigya ("The Vow") dealt with the subject of widow remarriage, Godaan deals with socio economic deprivation,Gaban ("Embezzlement"), focus on the middle class' greed.
5) Premchand also wrote script for the film Mazdoor which highlighted the plight of Indian labourers. He himself did a cameo as the leader of labourers in the film but some businessman managed to get a stay on its release fearing it would inspire the labours to stand against mill owners.