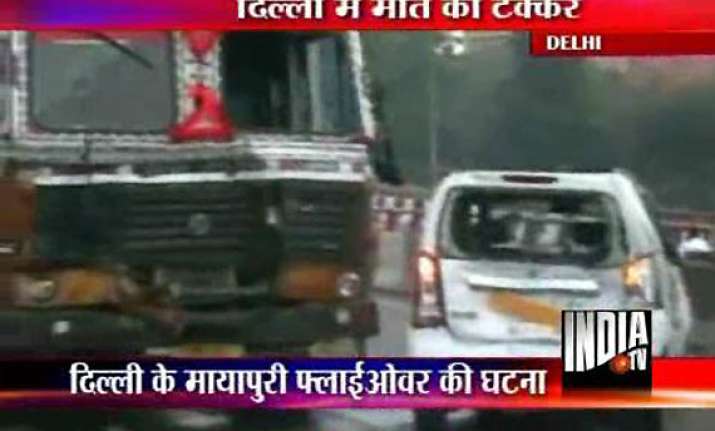 New Delhi, Aug 6: In a chain of collisions, four people, including two policemen, were killed and eight others were seriously injured when a mini-truck rammed into a car, a police gypsy and an autorickshaw on Mayapuri flyover in west Delhi today. 

Constable Pavan Handa and Head Constable Deshraj had reached the Mayapuri flyover at around 0700 hrs to investigate an accident that took place earlier.

"While they were busy in their work, a speeding mini-truck driver lost control and crushed the two policemen. It also hit a car and an auto passing nearby, killing two others, Pawan and Vijay," a police official said.

All the injured people were rushed to Deen Dayal Upadhyaya hospital where they are undergoing treatment. Police have taken all the vehicles into custody and arrested the mini-truck driver.