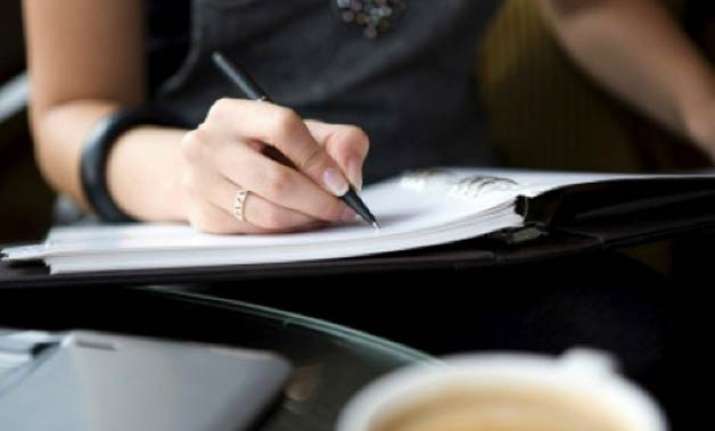 Agartala: Pursuing her 20-year-old dream of passing at least the class 10 examination, a tea vendor named Smirit Banik, at the age of 39, has finally managed to make the two ends meet.
A mother of two daughters, she also does private tuition to support her family as her husband Jiban Banik is a vegetable seller and barely earns enough. 
At this age, she still has had the desire and the energy to prepare for this year's Madhyamik (Class 10th) examination of the Tripura Board of Secondary Education, which started on March 3.
Interestingly, Smriti is now sitting for the board exams along with her teenage daughter Sagarika. Both are enrolled as examinees at Office Tilla Higher Secondary School in Bishalgarh.
"When I was three years old, my father died. We were four sisters. My mother had to struggle through poverty to run our family," Smriti told IANS.
She said she had to discontinue her Class 10 studies when she got married in 1996 at the age of 19.
"Since then, I have always wanted to sit for the Madhyamik, but poverty came in the way."
"I tutor small children and run a tea stall," Smriti said with undisguised simplicity.
Thankfully, her husband, elder daughter Sagarika and even neighbours have been encouraging and helpful. They all helped her make up her mind to take this year's Madhyamik examination.
For many weeks before the examination, Smriti had to take at least 2-3 hours off her household chores and other work every day to study.
She and Sagarika would study together, sometimes through the night.
"Even though the syllabus has changed since I stopped my study 20 years ago, I have managed to prepare myself with the help of my daughter," she said.
Smriti said she would like to study beyond Class 10. Becoming a college graduate – even a post-graduate – is her larger ambition.
Over 47,000 students, including 23,464 girls, are sitting for this year's Madhyamik examination of the Tripura Board of Secondary Education. Board president Mihir Deb said every year some elderly men and women, retired government employees and even jail inmates take the secondary and higher secondary examinations.
"These elderly men and women, retired government employees and jail inmates are not sitting for such examinations for getting government jobs but to fulfil their unfulfilled dreams," said Deb.
Tripura's literacy rate increased to 96.82 percent last year from 87.75 percent recorded in the 2011 Census, he noted.