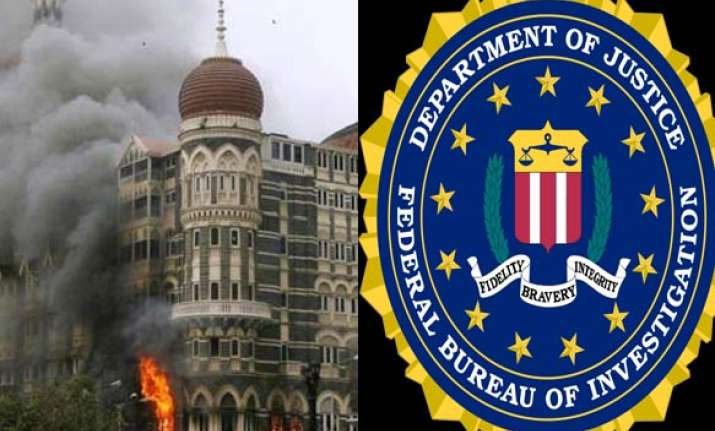 Mumbai, July 29:: The Mumbai Police will not be able to share with the FBI all the samples of evidence collected in the 26/11 terror attack case that the American investigators had asked for. Sources revealed several items on the FBI's long wish list have already been disposed of by local authorities, The Indian Express reported. 

Early in January, a Chicago court sent a Letter Rogatory (LR) to the trial court in Mumbai seeking some of the evidence collected during the 26/11 probe. The LR was received by the 37th Metropolitan Magistrate's Court, which forwarded it to Principal Sessions Judge M L Tahaliyani, who presided over the 26/11 trial.

According to sources, the FBI had requested for access to 406 items of evidence in the possession of the court of which several are now found to have been destroyed according to standard procedure. "There are 406 items of various kinds on the list that was sent by the FBI. Of these some cannot be shared as they have been disposed of after tests were conducted on them and reports were submitted by the forensic lab," said a source.

In a bid to reply to the LR sent from Chicago, the process of identifying the samples on the FBI's list from among roughly 1,800 articles under court custody has been initiated. Once this check is completed, the Mumbai Police Crime Branch will inform the court about the articles that can be shared. If the court decides to give its assent, FBI officials will visit the city and shoot photographs of the samples.

"The FBI had asked for samples of the hand wash taken from Ajmal Kasab. After Kasab was arrested, his hands were washed and the rinsed-off liquid was tested for gunpowder residue. Once chemical tests established that the gunpowder residue matched with the AK 47 assault rifle he used to kill many victims, the hand wash was disposed of," said the source.

"The FBI had also asked for samples of blood stains on Kasab's clothes and blood samples from the victims. After forensic tests were conducted, these samples were also destroyed. This is also the case with the explosives seized, such as RDX and the explosives removed from hand grenades," the source added.

Newsline had earlier reported that efforts were on to share with the FBI samples of the pink foam recovered from some of the attack sites. US investigators had asked for the same two years ago so they could compare it with similar material found in Pakistan and further nail its links to the attacks.

US officials had complained that India was "not forthcoming" on the request for the samples and this reluctance was a "significant hurdle" in the prosecution of the case in Pakistan, a US diplomatic cable accessed by The Hindu through WikiLeaks and published in March had revealed.