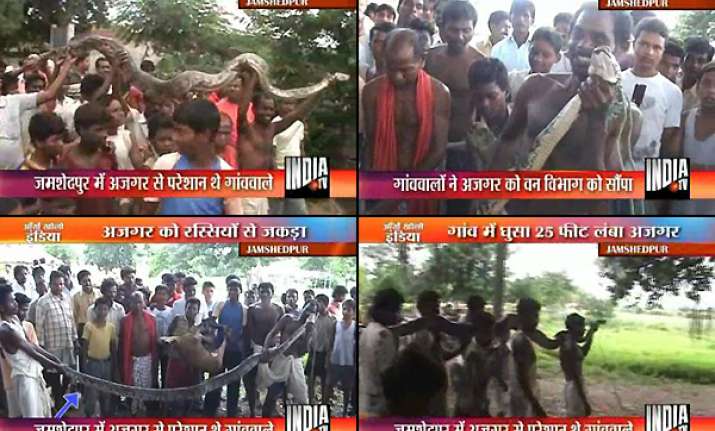 Jamshedpur, Aug 31: A 25-feet-long python was caught by villagers on Tuesday in a field near  Bhutka village under Potka block, nearly 90 km away from here.

The villagers, of late, had been finding their animals missing or dying, and they were unable to ascertain the cause.

On Tuesday, a villager found the python trying to swallow a goat. He called other villagers who then caught the python. The wildlife department has been informed.