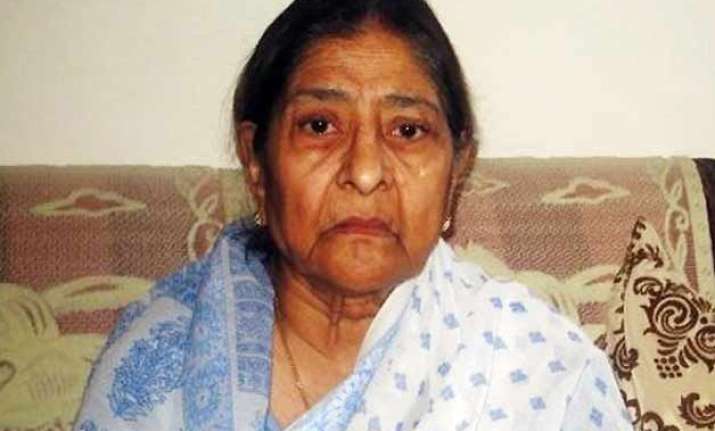 Ahmedabad:  The Gujarat High Court will start the final hearing on a revision application filed by Zakia Jafri, widow of former Congress MP Ehsan Jafri against a lower court's clean chit to then Chief Minister Narendra Modi and 58 others in connection with the 2002 riots.
Ehsan Jafri had been among the 68 people who died during an attack on Ahmedabad's Gulbarg Society during the 2002 riots.
The hearing at the High Court has been adjourned for nearly a year due to the need to translate the bulky case records from Gujarati.
Jafri --who had alleged the complicity of Modi and others in the riots- filed the petition last year challenging the order of the Ahmedabad metropolitan court which upheld the closure report filed by the Supreme Court-formed Special Investigation Team.
On February 8, 2012, SIT had filed a closure report and given a clean chit to former Gujarat chief minister and present Prime Minister Narendra Modi as well as 58 others, including the then Gujarat ministers, Vishwa Hindu Parishad (VHP) functionaries, police and IAS officers.
On December 26, 2013, Metropolitan Magistrate B J Ganatra had rejected Zakia Jafri's petition challenging SIT's clean chit to Modi.
The lower court had ruled that the state government undertook the necessary processes and made efforts to control law and order as the situation required.
The court had also agreed with the SIT that Modi made enough efforts in the short time after the Godhra carnage to see that law and order situation does not deteriorate further.