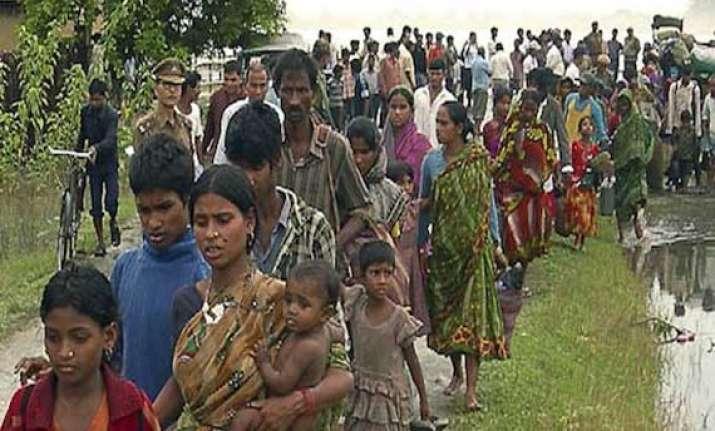 New Delhi: There are 2-6 crore Bangladeshi migrants living in India - the largest illegal migration from one country to another, a former senior officer of India's border guards said Tuesday.
"Nobody can verify the trend of Bangladeshi migrants in India but our estimation is no less than 2 to 6 crore of them in India," former Border Security Force (BSF) additional director general P.K. Mishra said at the launch of his book "Bangladeshi Migrants - A threat to India."
"Many of them have settled between Purnia and Islampur (Bihar), which are very close to the Nepal border. In Pari Pura in Srinagar, there is a Bangladeshi migrant village," he said.
Mishra claimed that 25 percent of the items disbursed under the Public Distribution Scheme goes to the Bangladeshi migrants. "What we can give to our children are snatched by them," he charged.