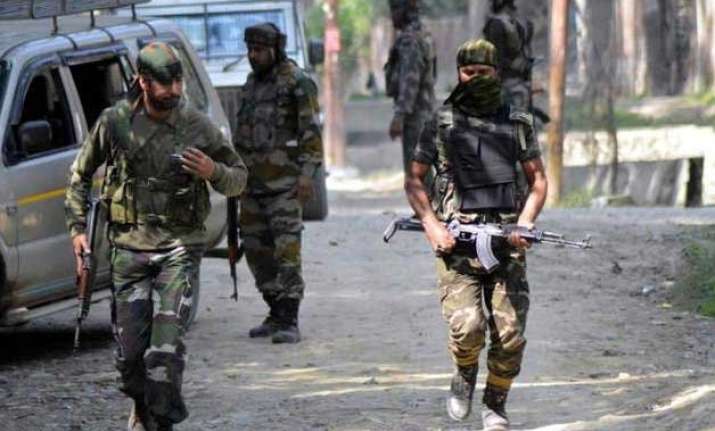 Jammu: Terrorists struck again for the second time in as many days when two of them opened fire at an army camp on Jammu-Pathankot Highway in Samba district today and were killed in the counter attack.
The militants opened fired and lobbed grenades at an Army camp in Meshwara area of Samba around 5:50 AM, security officials said.
Defence Minister Manohar Parrikar said in Delhi that two terrorists have been killed in the operation.
A civilian, who was passing by the area, fell off his cycle during the firing and was injured, the Army said.
Defence PRO Lt. Col Manish Mehta said it was difficult to say whether the two militants were from the same group which had attacked a police station in Kathua yesterday.
Jammu and Kashmir Deputy Chief Minister Nirmal Singh said, "The first gunshots were heard at around 5:30 AM. One person was injured during the firing. As the state has been put on high alert following yesterday's attack, the militants could not launch a bigger attack on Samba."
This is the second such incident during past 24 hours. 'Fidayeen' militants in army fatigues stormed a police station in Jammu's Kathua yesterday, killing three security personnel and two civilians, and leaving 11 others including Deputy SP wounded.
Two militants were also killed in the gun battle with security forces that lasted six hours. It was the first major militant attack in Jammu and Kashmir since the formation of the PDP-BJP state government on March 1.