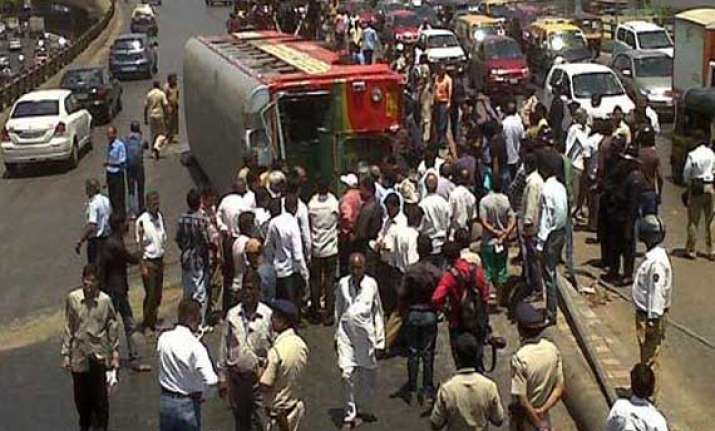 Jaipur: Two passengers were killed and 17 others injured when a bus in which they were travelling overturned after hitting a higway divider at Barothi in Dungarpur district in the wee hours today, police said.  
The deceased were identified as Raju Teli (22) and Shankarlal (30), both hailing from Bhilwara, they said.  The injured were rushed to different hospitals in Dungarpur and Himmatnagar.
The private bus carrying the passengers was on its way from Bhilwara to Ahmedabad through Dungapur when it overturned after hitting the divider around 0330 hrs, police said.