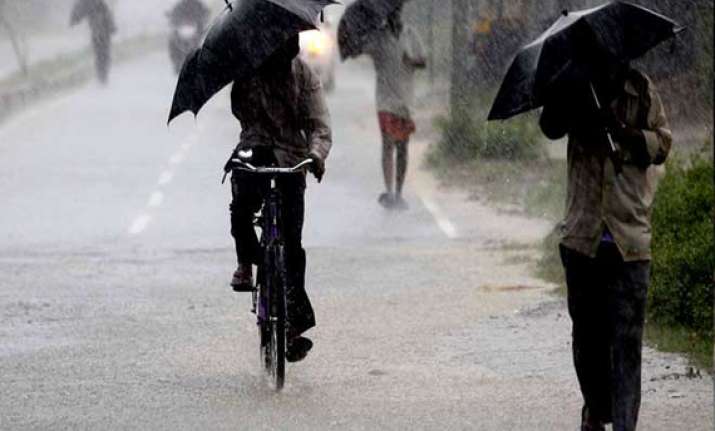 Kolkata: Over 12,000 people were affected in West Bengal's West and East Midnapore districts following heavy rains due to the effect of cyclone Phailin and release of water from reservoirs in Jharkhand.
Parts of five districts including seven blocks of West Midnapore district and some portions of East Mindapore district were submerged, the state government said in a release Tuesday.
Around 10,150 houses were fully damaged.
The administration has set up 62 relief camps to house the affected.
Chief Minister Mamata Banerjee, who presided over a high level emergency meeting at her residence, directed ministers to go to the affected districts.
Banerjee also wrote to Prime Minister Manmohan Singh expressing dismay over the release of water from reservoirs in neighbouring Jharkhand, while keeping the West Bengal government in the dark.
"The situation has deteriorated following rains and release of water from the reservoirs in a neighbouring state," said Irrigation Minister Rajib Banerjee.
A West Midnapore district official said the water level has gone down in the district during the day.
Some low-lying areas in Howrah and Hooghly districts were under water.
A Purulia district official said 2,000 thatched houses were damaged due to heavy rainfall over the last three days.