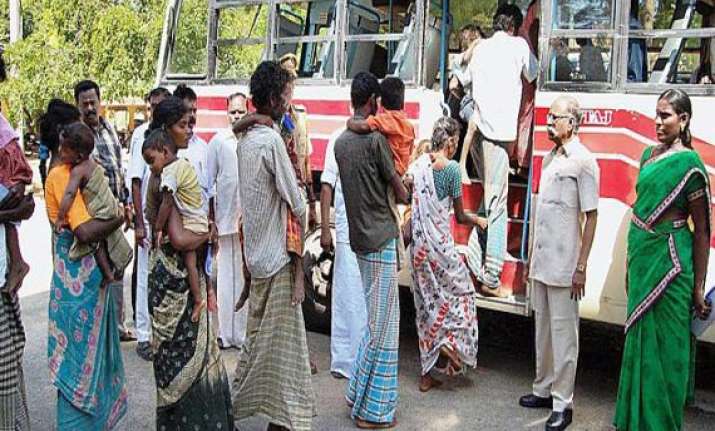 Chennai: More than 100 bonded labourers hailing from Andhra Pradesh, Karnataka, Odisha and Tamil Nadu have been rescued from 27 locations in Krishnagiri District during raids this week.
Based on a National Human Rights Commission's notification to Krishnagiri district administration that there was a possibility of bonded labour cases in 27 places, a team led by Sub-Collector Parveen P Nair led the surprise raids for three days from August 20.
A total of 230 labourers were rescued from these 27 locations across the district, out of which 118 were identified as 'bonded labourers,' an official of the NGO 'International Justice Mission' told PTI.
The rescued were later issued release certificates by the district administration, entitling them for various government schemes.
Based on a survey, some NGOs have alerted the National Human Rights Commission, which had in turn notified Krishnagiri district administration.
The rescued also received a sum of Rs 1,000 each as rehabilitation assistance.
NGOs International Justice Mission and Adivasi Solidarity Council assisted the district administration during the government inquiry.
"The actions of Krinagiri Collector and Sub Collector were exemplary. Instead of denying the presence of bonded labour, they took proactive intervention measures to end this practice," Peter Williams, Field Office Director, International Justice Mission said.
Bonded labour is a severe human rights violation abolished by the Bonded Labour Abolition Act in 1976.