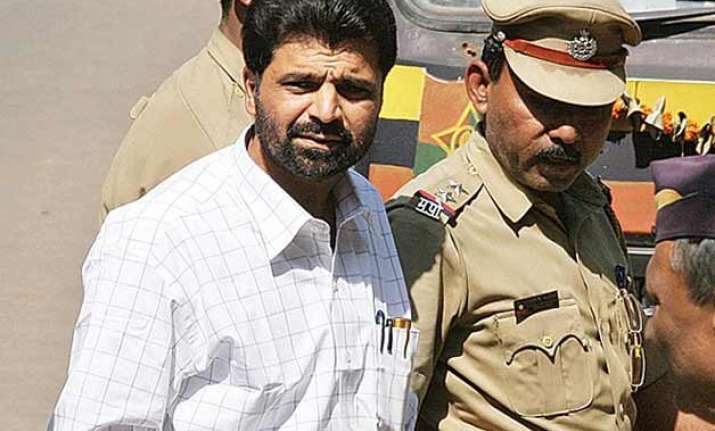 New Delhi: The execution of Yakub Memon took place today morning after his mercy plea was rejected by the Supreme Court.
Yesterday, Memon's mercy plea was once again rejected by President Pranab Mukherjee.
Memon was sent to the gallows — on his 54th birthday on Thursday — after several of his court appeals and clemency petitions were rejected by various court.
Let's have a look at some of the interesting facts about Yakub Menon:
1) Yakub Abdul Razak Memon is  a chartered accountant by profession  and younger brother of Tiger Memon, prime accused in 1993 Mumbai serial blast case who is absconding.
2) Yakub's return to India remains controversial. He claimed in court that he was arrested in Kathmandu, Nepal and brought back to India in 1994. However, CBI claims that Yakub was arrested on 5 August 1994 from New Delhi railway station.
3) According to the prosecution Yakub is one of the main conspirators along with Dawood Ibrahim and his brother Anees Ibrahim in the 1993 serial blast  that rocked Mumbai, the financial capital of India
4) Yakub's role was to arrange financial assistance  to carry out the terror attack . According to media reports, Yakub through his list of contacts had arranged Rs 21.90 lakhs  to execute the plan.
5)  He has been also charged with providing logistical support for the  terrorist to carry out the bomb blast. Yakub's own vehicles were used to plant the detonators and explosives in various places in Mumbai.
6) Yakub was sentenced to death by a special Terrorist and Disruptive Activities (TADA) court in 2007. Later the President of India refused to pardon him and even three-judge Supreme Court bench upheld his death sentence.
7) Interestingly Yakub Memom, has completed couple of Masters degree while staying at prison.  He got a master's degree in English literature in 2013 and followed with master degree in Political Science in 2014 from IGNOU.
8) Yakub, has been given the death penalty under the IPC, and not under TADA.
9) The Supreme court described the Memon brothers as the "driving spirit" and "architects of the blasts, without whom the plan would have never seen  daylight."
10) Yakub Memon's  accounting firm is accused of maintaining the finances of Tiger Memon's illegal operations.