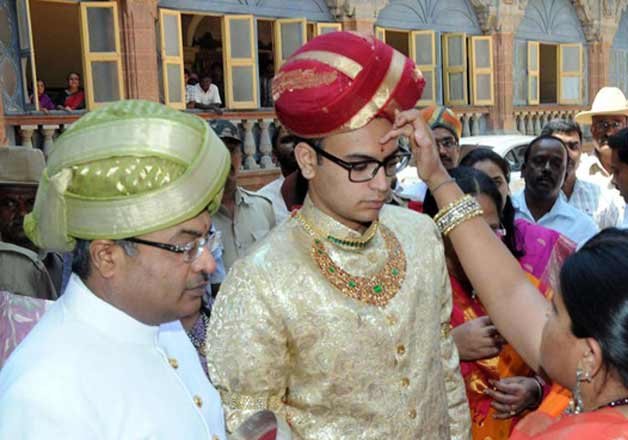 Boston University graduate Yaduveer Krishnadatta Chamaraja Wodeyar was yesterday crowned as the new king of Mysuru dynasty.
The coronation took place at Kalyana Mantap in Amba Vilas Palace in Mysuru at an auspicious hour on Thursday morning amid Vedic chants and slogans hailing the Mysuru royalty and the 23-year-old "King" as he ascended the silver throne 'Bhadrasana'.
23-year-old king has now become the head of the family which has almost Rs 4500 worth of property.
Here are a few facts to know about the new king and his dynasty:
The Wodeyar dynasty ruled the Kingdom of Mysuru from 1399 to 1947, the last king being Jayachamarajendra Wodeyar, who ruled from 1940 until Indian independence in 1947 when he acceded his kingdom to the dominion of India, but continued as the Maharaja until India became a Republic in 1950.
Last coronation took place 41 years ago when Srikantadatta Narasimharaja Wodeyar, son of last ruling king of Mysuru Jayachamarajendra Wadiyar, was crowned at the age of 21.
Pramoda Devi Wodeyar, widow of Srikantadatta Narasimharaja Wodeyar, the last descendant of the Wodeyar dynasty, formally adopted Yaduveer Gopal Raj Urs in February this year.
Yaduveer Krishnadatta Chamaraja Wodeyar is the 27th King of Wodeyar dynasty.
Yaduveer has completed his BA in Economics and English at Boston University in the US
 Yaduveer is Srikantadatta Wodeyar's elder sister's grand son.
Kings of Mysuru never have had an heir (barring one who had a deaf and mute son).
Some claim that that no king had sons because of a curse. The "Talakad curse" was cast upon the dynasty in the 17th century by the queen of the neighbouring Srirangapatna kingdom, when it was invaded and annexed by Mysore's kings.
Kanthraj Urs, the eldest nephew of the Srikantadatta Wodeyar and an uncle of Yaduveer says he has better claim on the throne.
Urs has also filed a case in a court which will soon be heard.