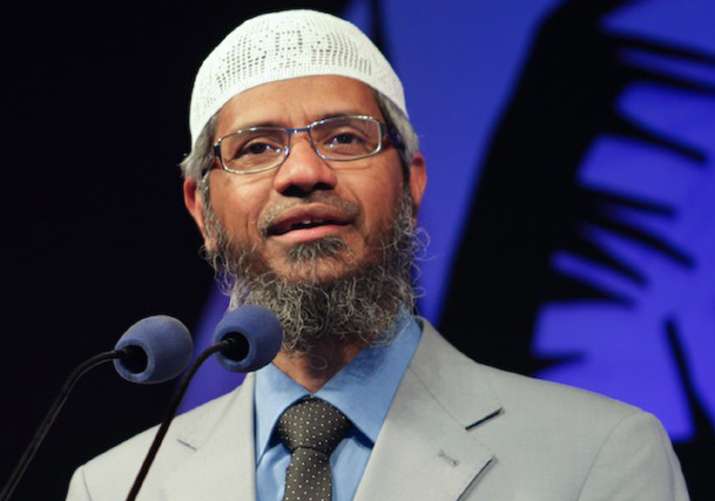 The Counsel of the controversial Islamic preacher Zakir Naik has termed the five year ban on the Islamic Research Foundation as 'illegal and unjustified' adding that they will move the tribunal against the order.
"So far, we have not been served with any such kind of notification under Section 3 of the UAPA. We are clear that this ban is not justified at all and is an illegal ban, because, the provision of the UAPA has been wrongly invoked in this case. According to us, it is a clear misuse of the provisions of UAPA," Naik's lawyer told Mubin Solkar.
Solkar also said that in order to declare an organisation as unlawful, it has to reveal, highlight and promote the offence under Section 153A, that is promoting enmity on grounds of religion which the Islamic Research Foundation has not done.
"The IRF since its inception has promoted peace and harmony, charitable, sociable and humanitarian activities. This ban is wholly unjustified. So, even if this notification is issued, it does not normally take effect unless it is confirmed by the tribunal," he added.
A confident Solkar said he is sure that the tribunal would cancel the ban. On Tuesday, the Centre banned the IRF for five years and asked law enforcement agencies to maintain a strict surveillance on activities of all establishments of the organisation. 
The decision was taken by the Cabinet Committee on Security after Naik was found to deliver provocative speeches.

The development comes after the Ministry of Home Affairs issued a show cause notice to Naik's NGO thereby initiating the process for cancellation of its FCRA licence.
The Cabinet approved a proposal to declare Islamic Research Foundation (IRF) as an 'unlawful association' under the Unlawful Activities Prevention Act for five years, a Home Ministry official said.
A formal notification will be issued by the Home Ministry soon.
The move comes after investigation by the Home Ministry found the NGO was allegedly having dubious links with Peace TV, an international Islamic channel, accused of propagating terrorism, the official said.
Naik came under the scanner after the Bangladeshi newspaper 'Daily Star' revealed that one of the perpetrators of the July 1 terror attack in Dhaka, Rohan Imtiaz, was inspired by Naik. He is banned in both the United Kingdom and Canada for his alleged hate speeches aimed against other religions.
He is also among the 16 banned Islamic scholars in Malaysia and is accused of radicalizing and attracting youth for terror acts and has come under the scanner of the security agencies.
Agency inputs