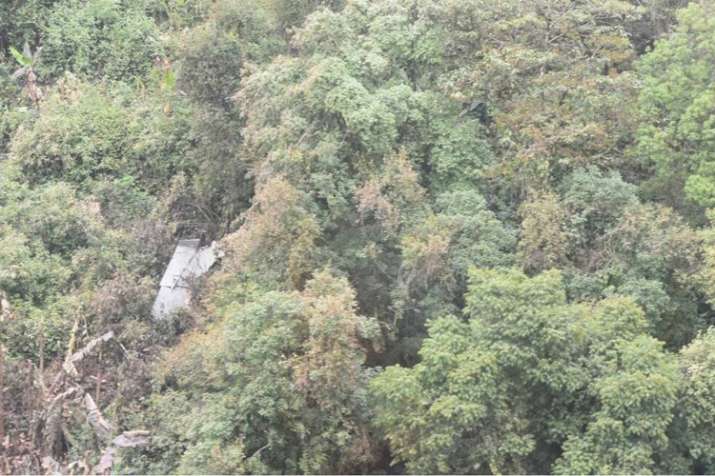 The wreckage of the Indian Air Force's Sukhoi-30 fighter jet that went missing near China border with two pilots on board three days ago has been found close to its last known position. 
While the wreckage was found today in the forests 60 kms from Tezpur in Assam near the China border, there is no word on its pilots.
The IAF has ordered a court of inquiry into the accident involving the Sukhoi jet.
Meanwhile, ground parties are standing by to be airlifted to the site of the wreckage as the area is inaccessible. The search for the flight data recorder and missing crew is to be perused by them.
Search parties of Army also attempting to reach site by trekking cross country,progress hampered due to inclement weather,thick vegetation pic.twitter.com/E5Tdd0cvT6

— ANI (@ANI) May 26, 2017
Search parties of the Indian Army are also attempting to reach the site by trekking cross country.
The progress have been hampered due to inclement weather and thick vegetation, the Army said.
The jet went missing on May 23 after taking off from Salonibari airbase in Tezpur on a routine training sortie.
The Sukhoi jet went missing after taking off from Tezpur Air Force station at 10:30. The plane, which was part of a two-aircraft formation, was on a routine training sortie and had lost radar and radio contact around 60 km northeast of the airbase. 
The last contact was made around 11:30 am when the aircraft was nearly 60 km north of Tezpur in Assam before it went off radar.
Tezpur Air force station is located 172 km from the China border.
"A Su-30 aircraft airborne from Tejpur today on a routine training mission lost Radar and Radio contact approx 60 Km North of Tejpur. The aircraft is overdue and actions have been initiated," IAF sources said on Tuesday.
A massive search operation was launched to trace the plane and the pilots, aged between 25 and 30, according to Lt. Col. Sombit Ghosh, the spokesperson of the Army's IV Corps. 
The country's frontline SU-30 MKI aircraft were deployed in the Tezpur airbase on June 15, 2009 for guarding the Sino- India frontier in Arunachal Pradesh. 
At present, two squadrons comprising around 36 aircraft are deployed at Tezpur.
The first batch of the Russia-made fighter jet was inducted by the IAF in the late 1990s. Since their induction, seven crashes have taken place.